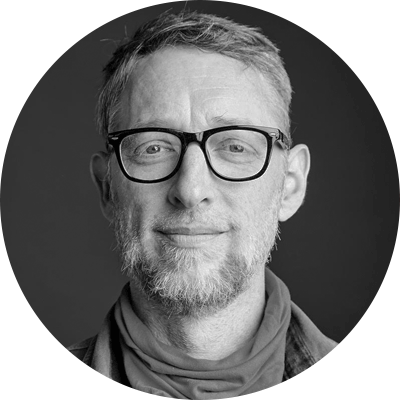 Animal Lamp
Welcome to the Labs sessions!
Here at Vectric we all love to make stuff, so we thought we would share our inspiration, designs and the CNC process with our community by sharing the projects we make.
Each project comes with its own video for you to watch that tells the story of what we're making from start to finish. Including technical software footage, machining the parts in the Labs, finishing the projects and we'll even throw a few tips in based on our experiences.
Each project comes with the file(s) for you to download, along with a PDF document that highlights some of the key important steps to help you get through your project.
Go ahead and try out one of the projects out for yourself and share what you have made on the Vectric Forum!
Happy Making!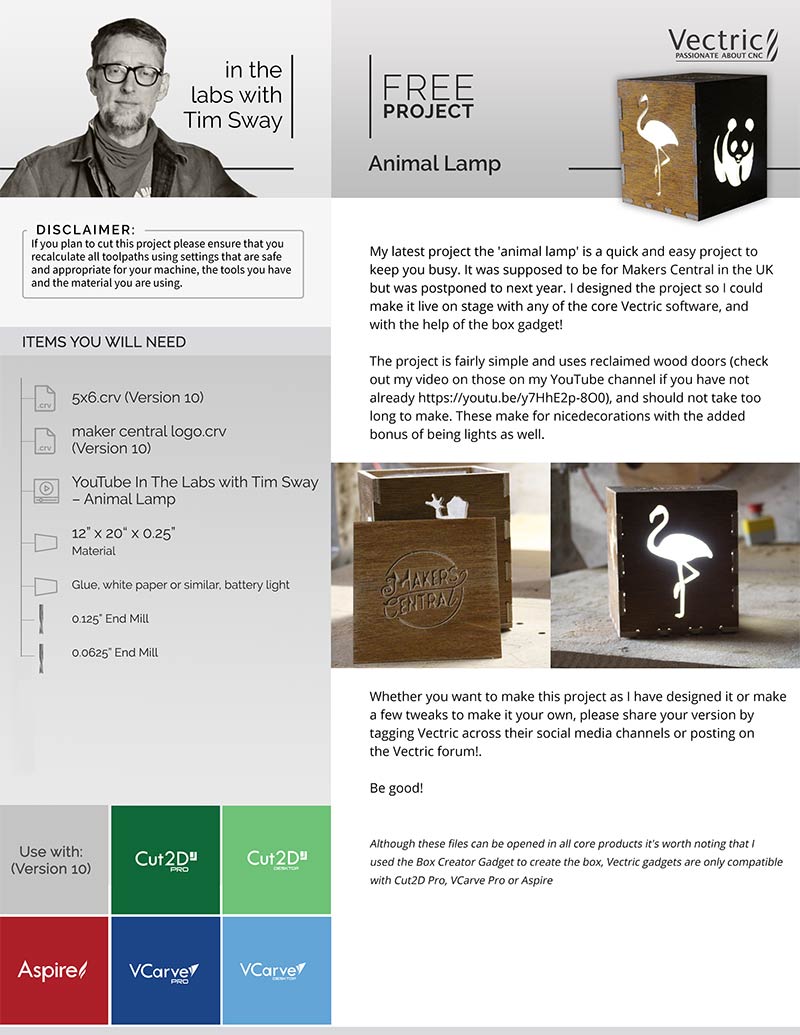 My latest project the 'animal lamp' is a quick and easy project to keep you busy. It was supposed to be for Makers Central in the UK but was postponed to next year. I designed the project so I could make it live on stage with any of the core Vectric software, and with the help of the box gadget!
The project is fairly simple and uses reclaimed wood doors (check out my video on those on my YouTube channel if you have not already https://youtu.be/y7HhE2p-8O0), and should not take too long to make. These make for nice decorations with the added bonus of being lights as well.
Whether you want to make this project as I have designed it or make a few tweaks to make it your own, please share your version by tagging Vectric across their social media channels or posting on the Vectric forum!
Be good!
Although these files can be opened in all core products it's worth noting that I used the Box Creator Gadget to create the box, Vectric gadgets are only compatible with Cut2D Pro, VCarve Pro or Aspire
which Vectric software do i need to be able to open the free project files?





Versions 10+ of the software
We've recently updated your V&CO portal account to include all of the free content available to you in one place. To download the free project files and the full instructions for this project or to take a look at all of the other free content available to you simply login to your V&CO account below: