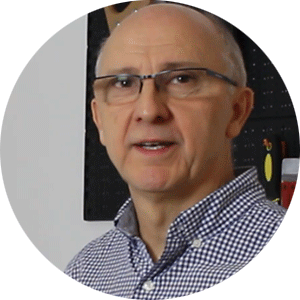 Bedside Phone Docker
Welcome to the Labs sessions!
Here at Vectric we all love to make stuff, so we thought we would share our inspiration, designs and the CNC process with our community by sharing the projects we make.
Each project comes with its own video for you to watch that tells the story of what we're making from start to finish. Including technical software footage, machining the parts in the Labs, finishing the projects and we'll even throw a few tips in based on our experiences.
The Bedside Phone docker is suitable for Iphone 6 > 10 and Samsung 8. The maximum phone size accommodated = 5.5x2.8x 0.4 (140x70x10)
Each project comes with the file(s) for you to download, along with a PDF document that highlights some of the key important steps to help you get through your project.
Go ahead and try out one of the projects out for yourself and share what you have made on the Vectric Forum!
Happy Making!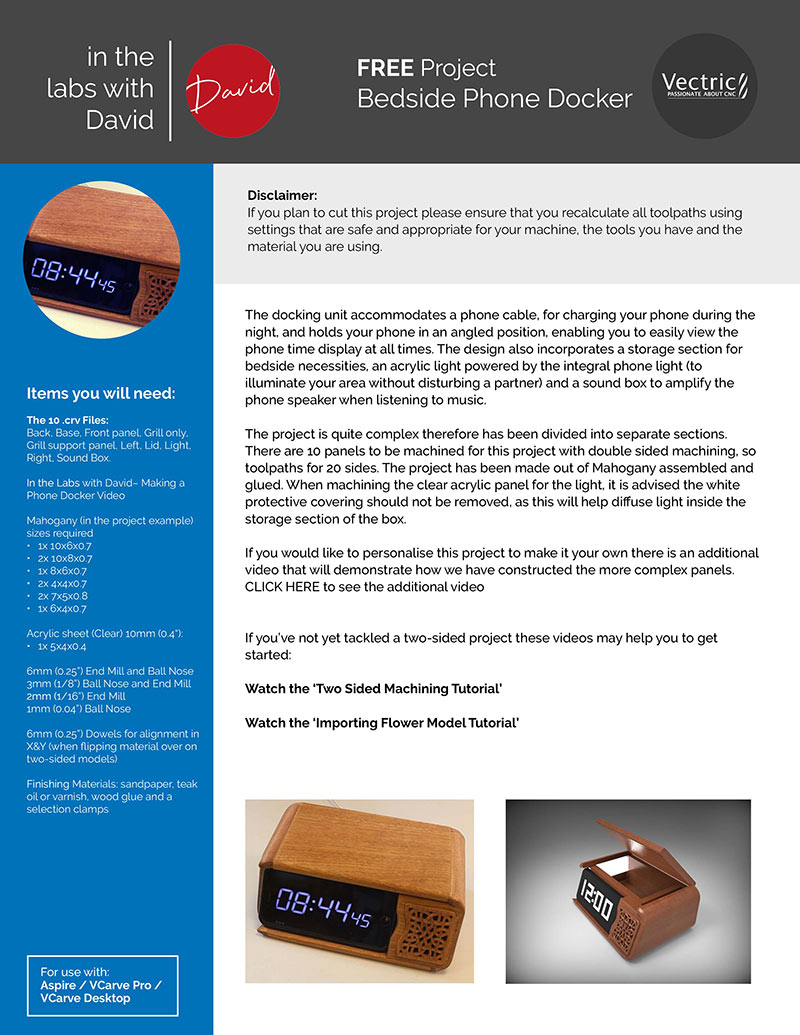 The docking unit accommodates a phone cable, for charging your phone during the night, and holds your phone in an angled position, enabling you to easily view the phone time display at all times. The design also incorporates a storage section for bedside necessities, an acrylic light powered by the integral phone light (to illuminate your area without disturbing a partner) and a sound box to amplify the phone speaker when listening to music.
The project is quite complex therefore has been divided into separate sections. There are 10 panels to be machined for this project with double sided machining, so toolpaths for 20 sides. The project has been made out of Mahogany assembled and glued. When machining the clear acrylic panel for the light, it is advised the white protective covering should not be removed, as this will help diffuse light inside the storage section of the box.
If you would like to personalise this project to make it your own there is an additional video that will demonstrate how we have constructed the more complex panels. Click here to see the additional video.
which Vectric software do i need to be able to open the free project files?



Versions 9.5 of the software
We've recently updated your V&CO portal account to include all of the free content available to you in one place. To download the free project files and the full instructions for this project or to take a look at all of the other free content available to you simply login to your V&CO account below: