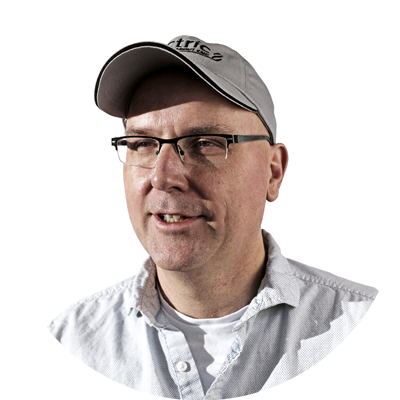 Christmas Bottle Stoppers
Welcome to the 12 Projects of Christmas 2020! Beki and Todd have put their elf hats on and have been working hard in the Vectric Grotto Labs designing, machining, assembling & finishing 12 FREE projects as a special Christmas treat from all of us here at Vectric for our loyal customers! All the projects are based around Christmas gifts or decor where we will be launching a new project each and every day running from the 1st-12th December.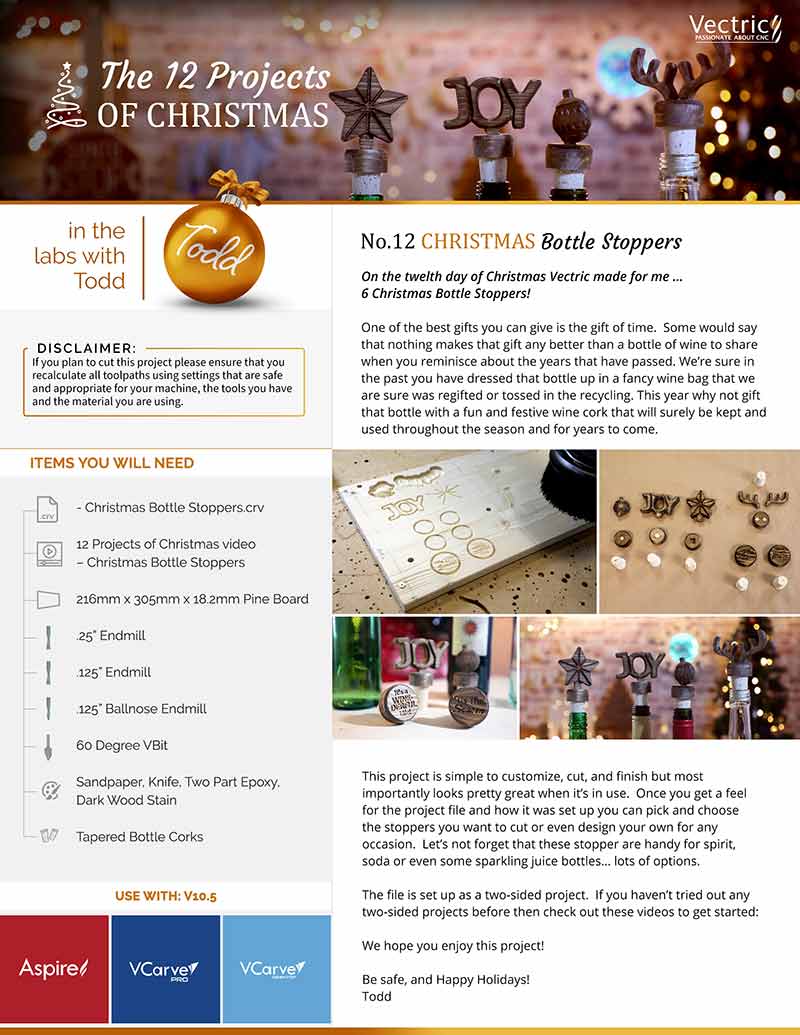 One of the best gifts you can give is the gift of time. Some would say that nothing makes that gift any better than a bottle of wine to share when you reminisce about the years that have passed. We're sure in the past you have dressed that bottle up in a fancy wine bag that we are sure was regifted or tossed in the recycling. This year why not gift that bottle with a fun and festive wine cork that will surely be kept and used throughout the season and for years to come.
This project is simple to customize, cut, and finish but most importantly looks pretty great when it's in use. Once you get a feel for the project file and how it was set up you can pick and choose the stoppers you want to cut or even design your own for any occasion. Let's not forget that these stopper are handy for spirit, soda or even some sparkling juice bottles… lots of options.
We hope you enjoy this project!
Be safe, and Happy Holidays!
Which Vectric software do I need to be able to open the free project files?



Versions 10.5+ of the software
We've recently updated your V&CO portal account to include all of the free content available to you in one place. To download the free project files and the full instructions for this project or to take a look at all of the other free content available to you simply login to your V&CO account below: