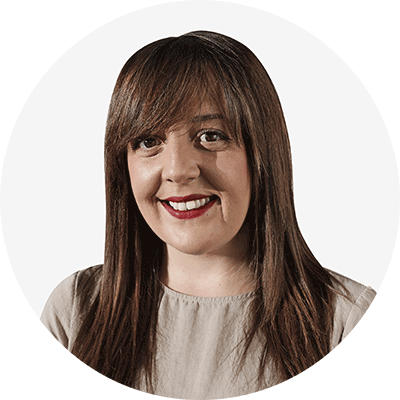 Happy Fall Sign
Welcome to the Labs sessions! I'm Beki, a Senior Application Engineer for Vectric. I love to make and I am here to provide you with a FREE monthly project that you can download and cut for yourself!
Each project comes with its own video for you to watch that tells the story of what I am making from start to finish. Including technical software footage, machining the parts in the Labs, finishing the projects and I'll throw a few tips in based on my experience! Each project comes with the file(s) for you to download from your V&CO account, along with a PDF document that highlights some of the key important steps to help you get through your project. Share what you've made on the Vectric Forum.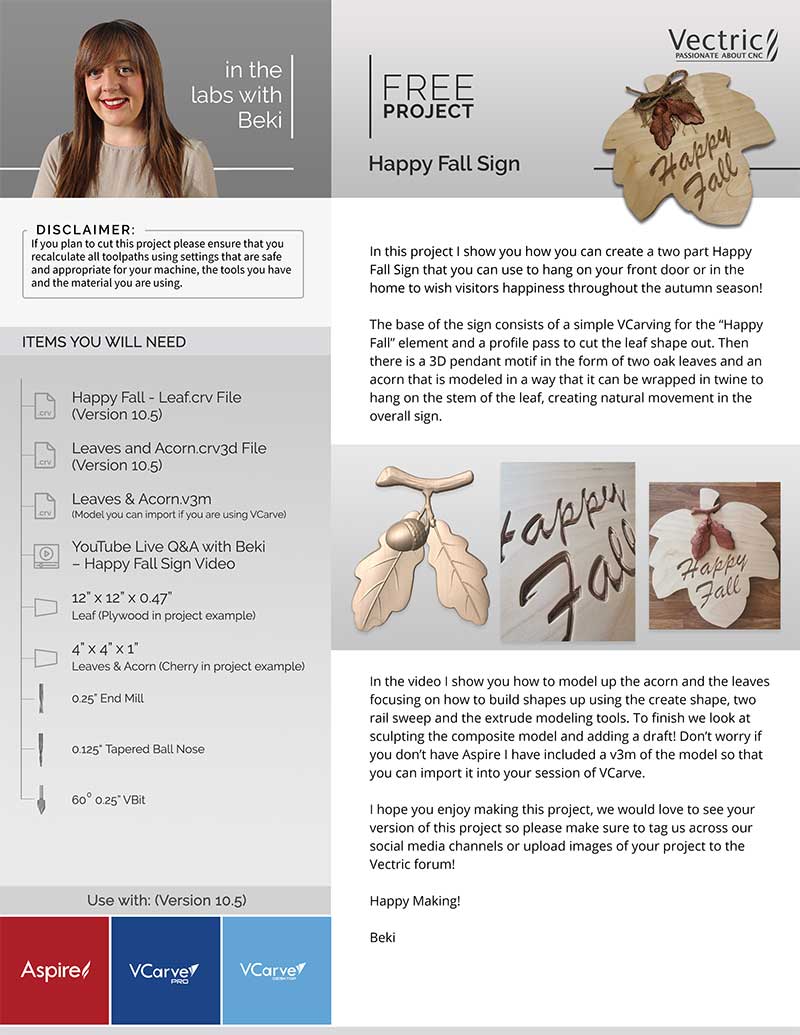 In this project, I show you how you can create a two-part Happy Fall Sign that you can use to hang on your front door or in the home to wish visitors happiness throughout the autumn season!
The base of the sign consists of a simple VCarving for the "Happy Fall" element and a profile pass to cut the leaf shape out. Then there is a 3D pendant motif in the form of two oak leaves and an acorn that is modeled in a way that it can be wrapped in twine to hang on the stem of the leaf, creating natural movement in the overall sign.
In the video I show you how to model up the acorn and the leaves focusing on how to build shapes up using the create shape, two rail sweep and the extrude modeling tools. To finish we look at sculpting the composite model and adding a draft! Don't worry if you don't have Aspire I have included a v3m of the model so that you can import it into your session of VCarve.
which Vectric software do i need to be able to open the free project files?



Versions 10.5+ of the software
We've recently updated your V&CO portal account to include all of the free content available to you in one place. To download the free project files and the full instructions for this project or to take a look at all of the other free content available to you simply login to your V&CO account below: