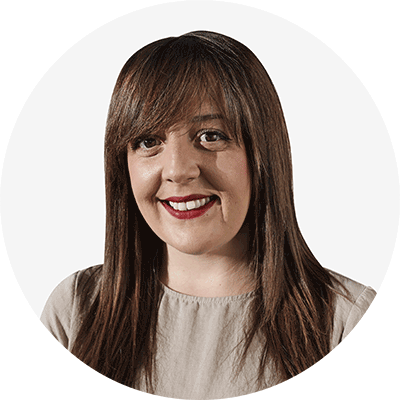 Holly Wine Bottle Holder
Welcome to the 12 Projects of Christmas 2020! Beki and Todd have put their elf hats on and have been working hard in the Vectric Grotto Labs designing, machining, assembling & finishing 12 FREE projects as a special Christmas treat from all of us here at Vectric for our loyal customers! All the projects are based around Christmas gifts or decor where we will be launching a new project each and every day running from the 1st-12th December.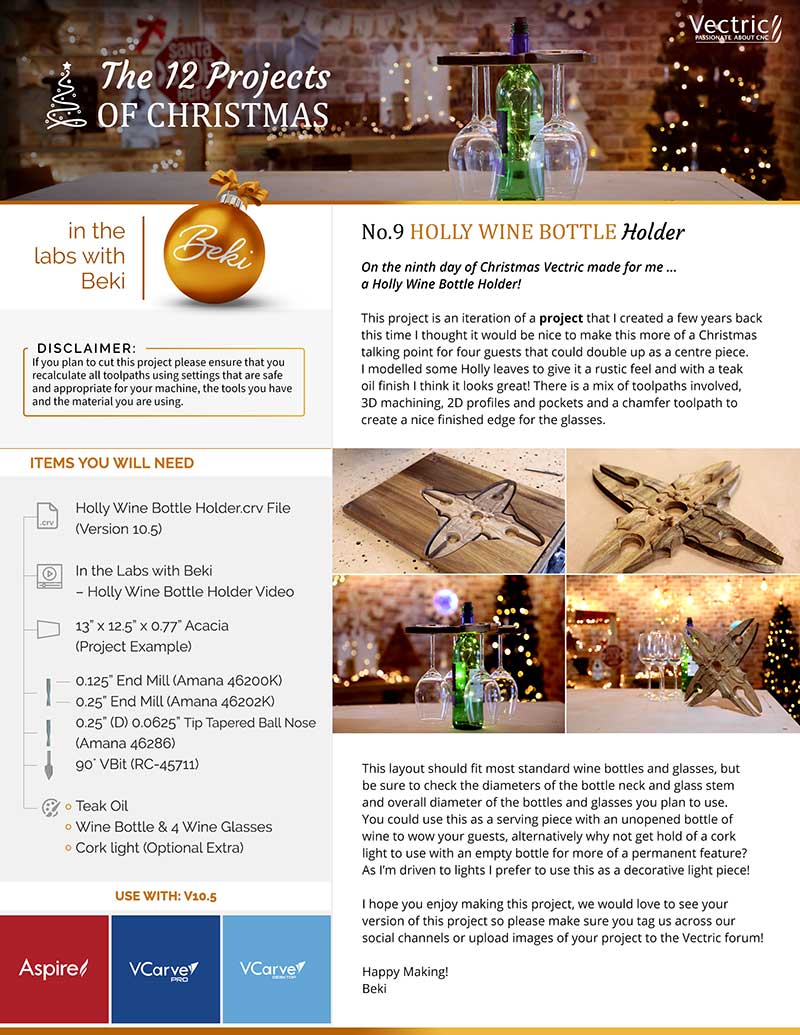 On the ninth day of Christmas Vectric made for me… a Holly Wine Bottle Holder!
This project is an iteration of a project that I created a few years back this time I thought it would be nice to make this more of a Christmas talking point for four guests that could double up as a centerpiece. I modelled some Holly leaves to give it a rustic feel and with a teak oil finish, I think it looks great! There is a mix of toolpaths involved, 3D machining, 2D profiles and pockets, and a chamfer toolpath to create a nice finished edge for the glasses. This layout should fit most standard wine bottles and glasses, but be sure to check the diameters of the bottleneck and glass stem and overall diameter of the bottles and glasses you plan to use. You could use this as a serving piece with an unopened bottle of wine to wow your guests, alternatively why not get hold of a cork light to use with an empty bottle for more of a permanent feature? As I'm driven to lights I prefer to use this as a decorative light piece!
I hope you enjoy making this project, we would love to see your version of this project so please make sure you tag us across our social channels or upload images of your project to the Vectric forum!
Happy Making!
Beki
Which Vectric software do I need to be able to open the free project files?



Versions 10.5+ of the software
We've recently updated your V&CO portal account to include all of the free content available to you in one place. To download the free project files and the full instructions for this project or to take a look at all of the other free content available to you simply login to your V&CO account below: