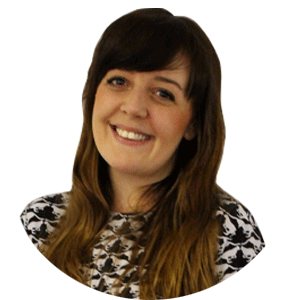 Nordic Santa
Welcome to the 12 Projects of Christmas 2019! Beki and Todd have put their elf hats on and have been working hard in the Vectric Grotto Labs designing, machining, assembling & finishing 12 FREE projects as a special Christmas Treat from all of us here at Vectric for our loyal customers! All the projects are based around Christmas gifts or decor where we will be launching a new project each and everyday running from the 1st-12th December.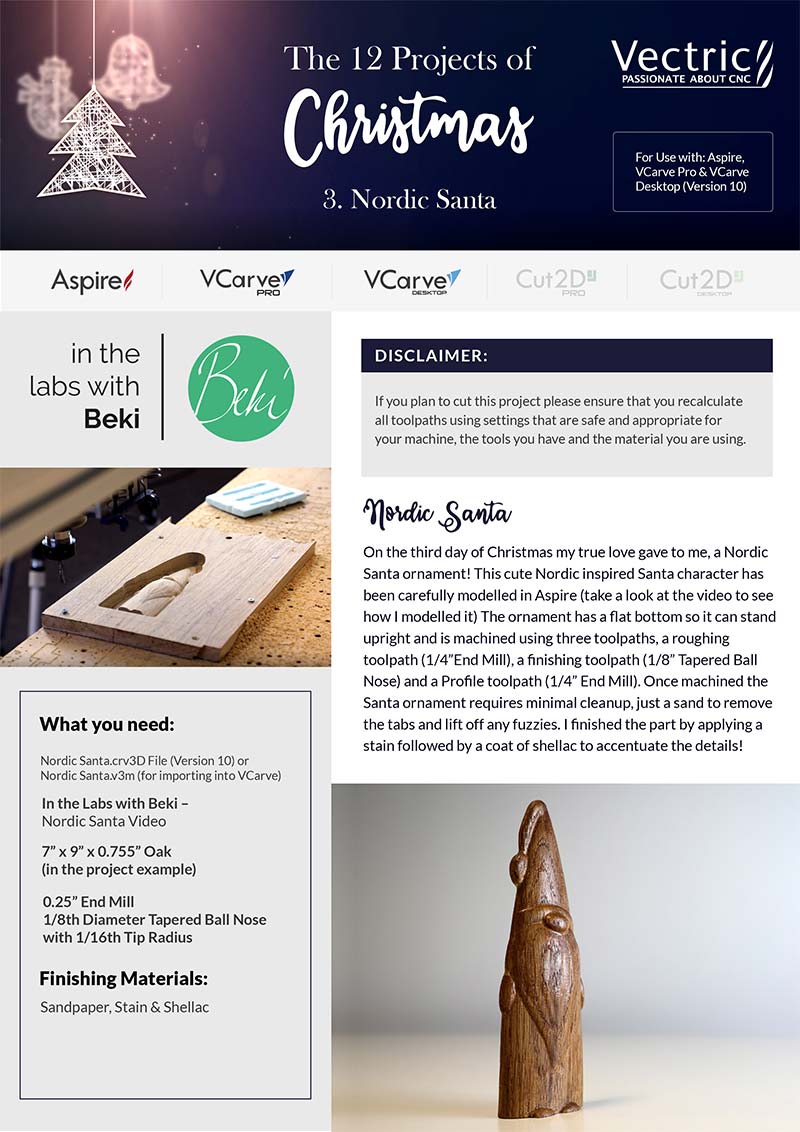 On the third day of Christmas my true love gave to me, a Nordic Santa ornament! This cute Nordic inspired Santa character has been carefully modelled in Aspire (take a look at the video to see how I modelled it) The ornament has a flat bottom so it can stand upright and is machined using three toolpaths, a roughing toolpath (1/4"End Mill), a finishing toolpath (1/8" Tapered Ball Nose) and a Profile toolpath (1/4" End Mill). Once machined the Santa ornament requires minimal cleanup, just a sand to remove the tabs and lift off any fuzzies. I finished the part by applying a stain followed by a coat of shellac to accentuate the details!
which Vectric software do i need to be able to open the free project files?



Versions 10+ of the software
We've recently updated your V&CO portal account to include all of the free content available to you in one place. To download the free project files and the full instructions for this project or to take a look at all of the other free content available to you simply login to your V&CO account below: