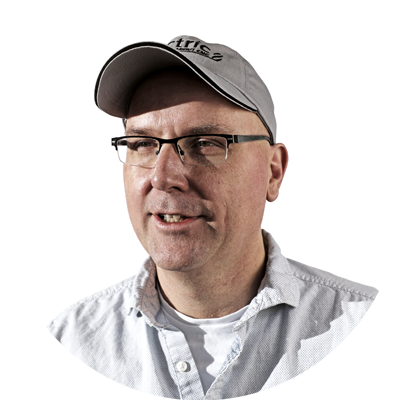 Sleeps Till Christmas
Welcome to the 12 Projects of Christmas 2020! Beki and Todd have put their elf hats on and have been working hard in the Vectric Grotto Labs designing, machining, assembling & finishing 12 FREE projects as a special Christmas treat from all of us here at Vectric for our loyal customers! All the projects are based around Christmas gifts or decor where we will be launching a new project each and every day running from the 1st-12th December.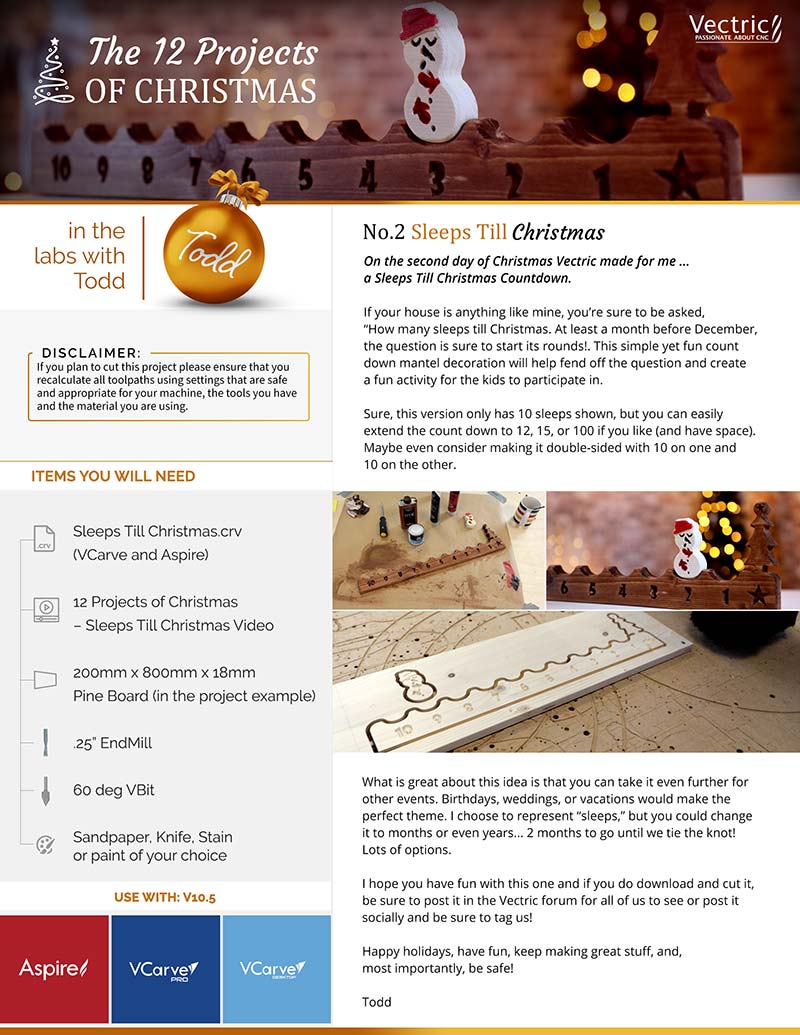 If your house is anything like mine, you're sure to be asked, "How many sleeps till Christmas?". At least a month before December, the question is sure to start its rounds! This simple yet fun count down mantel decoration will help fend off the question and create a fun activity for the kids to participate in.
Sure, this version only has 10 sleeps shown, but you can easily extend the count down to 12, 15, or 100 if you like (and have space). Maybe even consider making it double-sided with 10 on one and 10 on the other.
What is great about this idea is that you can take it even further for other events: birthdays, weddings, or vacations would make the perfect theme. I choose to represent "sleeps", but you could change it to months or even years… 2 months to go until we tie the knot! Lots of options.
I hope you have fun with this one and if you do download and cut it, be sure to post it in the Vectric User Forum for all of us to see or post it socially and be sure to tag us!
Happy Holidays, have fun, keep making great stuff, and, most importantly, be safe!
Todd
Which Vectric software do I need to be able to open the free project files?



Versions 10.5+ of the software
We've recently updated your V&CO portal account to include all of the free content available to you in one place. To download the free project files and the full instructions for this project or to take a look at all of the other free content available to you simply login to your V&CO account below: