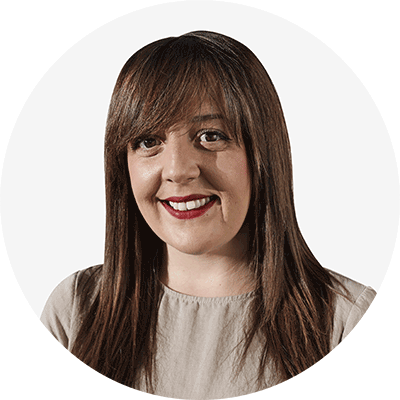 Slot Together Reindeer
Welcome to the 12 Projects of Christmas 2020! Beki and Todd have put their elf hats on and have been working hard in the Vectric Grotto Labs designing, machining, assembling & finishing 12 FREE projects as a special Christmas treat from all of us here at Vectric for our loyal customers! All the projects are based around Christmas gifts or decor where we will be launching a new project each and every day running from the 1st-12th December.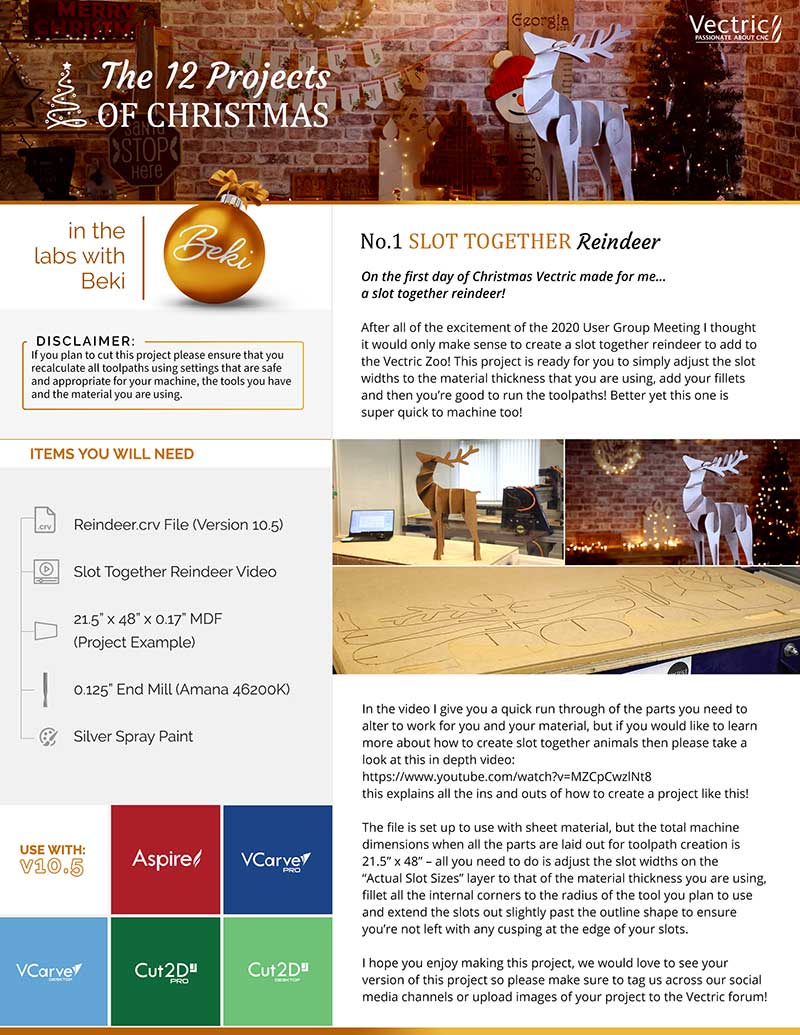 On the first day of Christmas Vectric made for me… a slot together reindeer!
After all of the excitement of the 2020 User Group Meeting I thought it would only make sense to create a slot together reindeer to add to the Vectric Zoo! This project is ready for you to simply adjust the slot widths to the material thickness that you are using, add your fillets and then you're good to run the toolpaths! Better yet this one is super quick to machine too!
In the video I give you a quick run through of the parts you need to alter to work for you and your material, but if you would like to learn more about how to create slot together animals then please take a look at this in depth video: https://www.youtube.com/watch?v=MZCpCwzlNt8 this explains all the ins and outs of how to create a project like this!
The file is set up to use with sheet material, but the total machine dimensions when all the parts are laid out for toolpath creation is 21.5" x 48" – all you need to do is adjust the slot widths on the "Actual Slot Sizes" layer to that of the material thickness you are using, fillet all the internal corners to the radius of the tool you plan to use and extend the slots out slightly past the outline shape to ensure you're not left with any cusping at the edge of your slots.
I hope you enjoy making this project, we would love to see your version of this project so please make sure to tag us across our social media channels or upload images of your project to the Vectric forum!
Happy Making!
Beki
Which Vectric software do I need to be able to open the free project files?





Versions 10.5+ of the software
We've recently updated your V&CO portal account to include all of the free content available to you in one place. To download the free project files and the full instructions for this project or to take a look at all of the other free content available to you simply login to your V&CO account below: