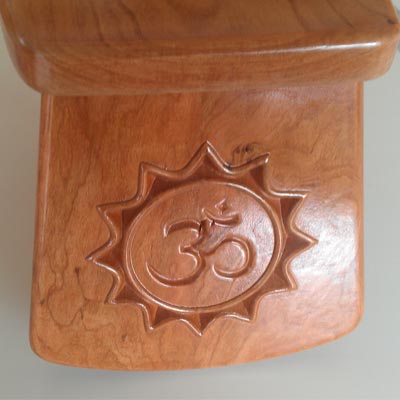 Andy & Marty's - Meditation Stool
Once again, the Vectric forum has been very active this month, but this time round it has resurfaced a stunning piece of work from 2014. Long time VCarve Pro users Marty and Andy Hartman, also known as Locust Lane Woodworking are always pushing their creative boundaries and this project definitely showcases this. Read on to find out more about their story and how Vectric software enabled them to start-up and establish their thriving business - plus they have been kind enough to share the project files with you all for FREE. So how did this duo actually form together?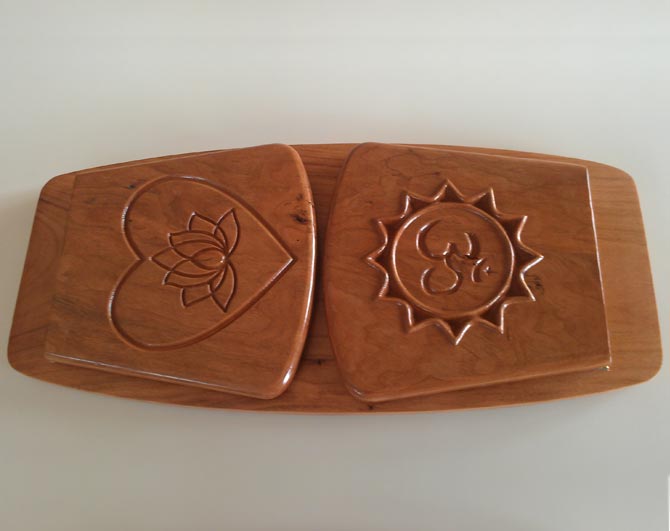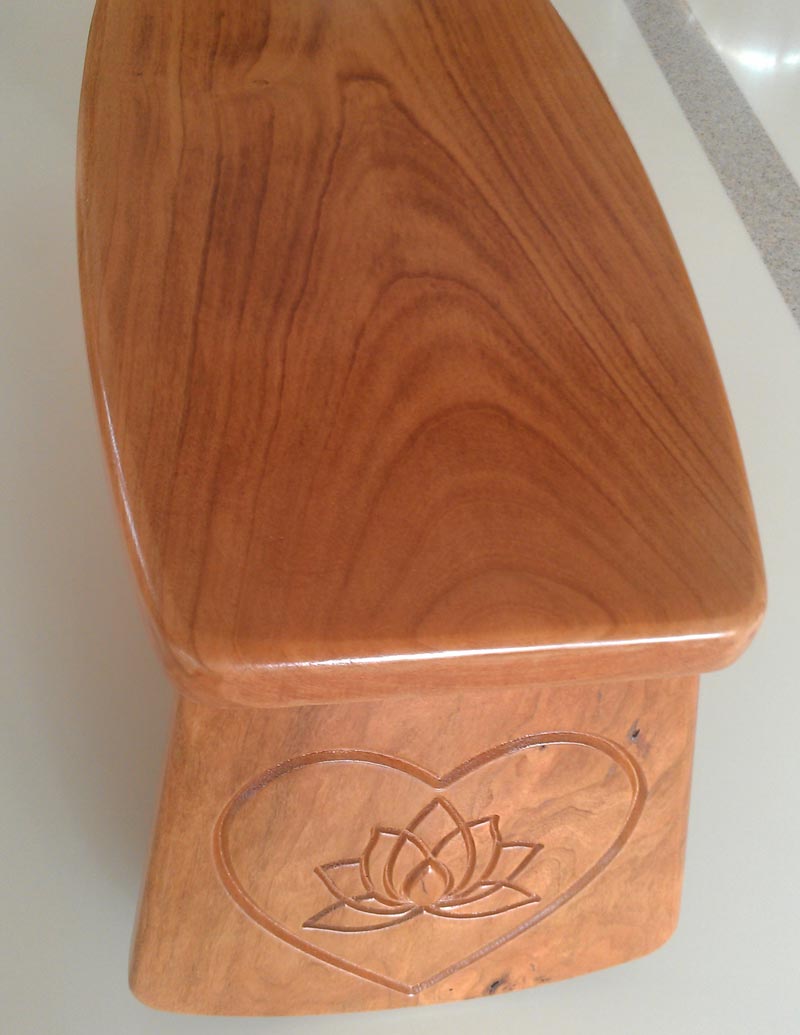 Locust Lane Woodworking is made up of a father/son team, father Marty and son Andy. Marty has been a woodworker for most of his life, but about 15 years ago got the idea to get a CNC machine. Although he has always had a lot of expertise with woodworking, he was a complete beginner with the computer, referring to himself as an Amish-man on the information highway.
However, a good team is made up of people who bring different skillsets to the table and as a former software engineer, Andy was quite experienced with using the computer, and quick to learn new software, but lacked the skill and experience of his father with woodworking. The two of them made a good team, with Andy patiently helping his father get more proficient with software, and Marty supplying the expertise with all matters related to woodworking. Generally, after collaborating with Marty, Andy designs the projects in VCarve Pro, and Marty does all the cutting, gluing, sanding, and finishing. Sometimes painting is done by sister Erica, making it an affair of the whole family.
What makes this business unique is that, not only is it family run, but Locust Lane are in the strong position of being able to supply their own material for each project…
Marty owns 7 acres of land in rural Pennsylvania that is abundant in ash, cherry, oak, walnut, and poplar. He also has a WoodMizer portable sawmill and a kiln for drying wood. He will cut trees that are dead or dying or at the end of their lifespan, saw the logs into lumber, kiln-dry it, and use the wood for projects on the CNC. It often goes from tree to finished project without leaving the lot. We have a Legacy Arty 36 CNC Machine, and use predominately VCarve Pro, but occasionally use some software from Legacy called Conversational CAM.
The organic process of being able to go from raw material and treatment to design and finished product all 'in-house' is very rare and quite amazing to see and is clear it gives their work a special feel. Marty and Andy are regularly posting on the Vectric Forum showcasing their work and lending help and advice to users with questions – but the project which they are sharing with you today has recently resurfaced back from 2014 and caught our eye at the Vectric HQ.
With a busy work life, it's important to find time to relax, and this is why I had taken up yoga. I enjoyed this time so much I decided to make this foldable meditation stool as a gift for my yoga teacher. She loves it and we both continue to use it from time to time. About 2 years ago, we had a party, and sometime during the course of the party a 190-pound man decided to stand on the meditation bench. I don't know what possessed him to do this - there wasn't even any alcohol at the party! It wasn't designed to take this much weight, so when this happened it bent the hinge. I took the original hinges off and put on bigger, stronger hinges, and now it would be strong enough to stand up to that, even though it should never have to. Other than that, or should I say in spite of that, it's holding up great.
The entire project was created using the CNC and VCarve Pro, including the 3D carvings – its great that VCarve allows you to do this now.
We would like to thank Andy and Marty for taking the time out of their busy schedule to write this article and share their project with the Vectric community. Click the button below to download the FREE project files and create your own. If you decide to make your own meditation stool be sure to post pictures on the Vectric Forum or any of our social media platforms.
which Vectric software do i need to be able to open the free project files?



Versions 9.5+ of the software
We've recently updated your V&CO portal account to include all of the free content available to you in one place. To download the free project files and the full instructions for this project or to take a look at all of the other free content available to you simply login to your V&CO account below: