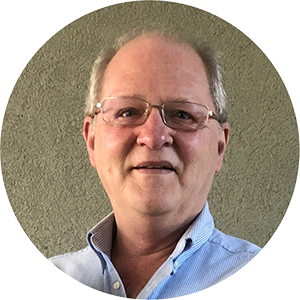 Fresh Spring Clock
I'm Michael Tyler and since January 2011 I have been creating Vectric's Free monthly projects. I've made everything from spring wreaths and mantle clocks to snow sledges and cheeseboards.
Did you know there are already over 100 projects free for Vectric customers to take advantage of and we're working on more every month! Each project comes with the file(s) for you to download, along with a PDF document that highlights some of the key important steps to help you get through your project. Plus all free projects since 2018 come with their own video that tells the story of the project from start to finish.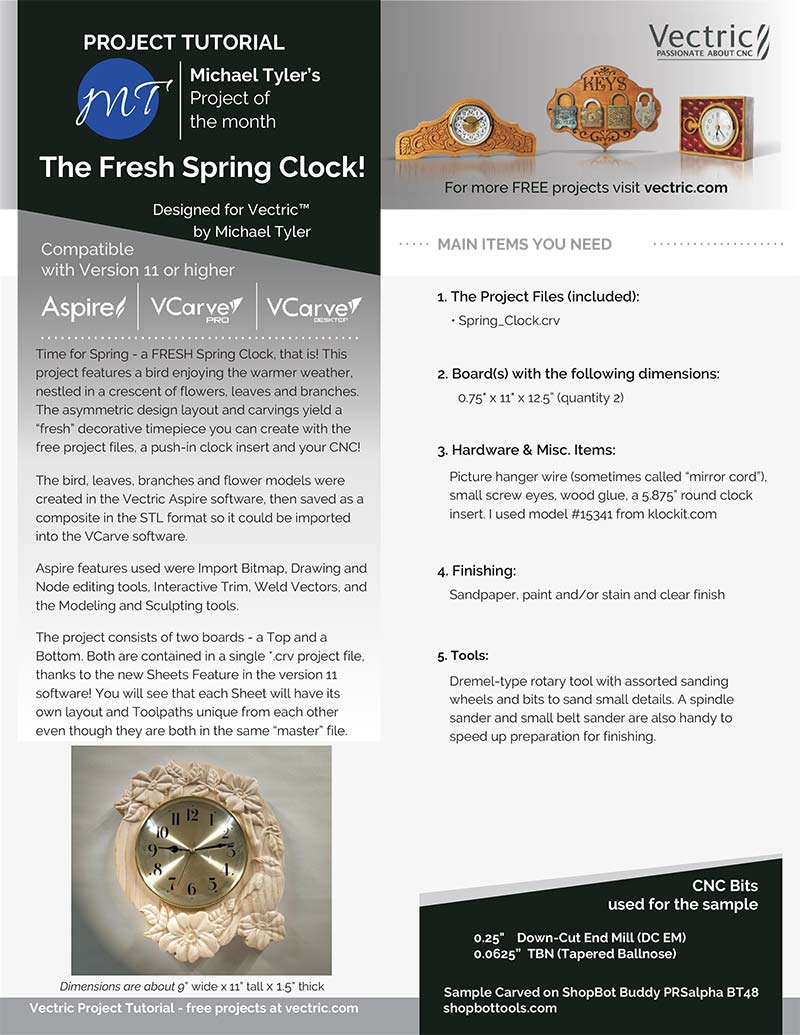 This asymmetric timepiece is another great free project brought to you by Michael Tyler. The fresh spring clock shows off the capabilities of our Aspire modeling and sculpting tools along with the "sheets" feature in version 11 which allows you to combine different layouts and tool path files in one master project file. This project has no treatment or finish applied in the video because we thought it would be fun for those of you who do make this; to send us your pictures on the forum and social media showing which finish you applied and tell us why?
As always, you can download this project from the link below, and if you don't have Aspire, why not give our free trial a go and find out for yourself how easy it is to upgrade your designs and projects with the extra features Aspire has to offer.
Which Vectric software do I need to be able to open the free project files?



Versions 11+ of the software
We've recently updated your V&CO portal account to include all of the free content available to you in one place. To download the free project files and the full instructions for this project or to take a look at all of the other free content available to you simply login to your V&CO account below: