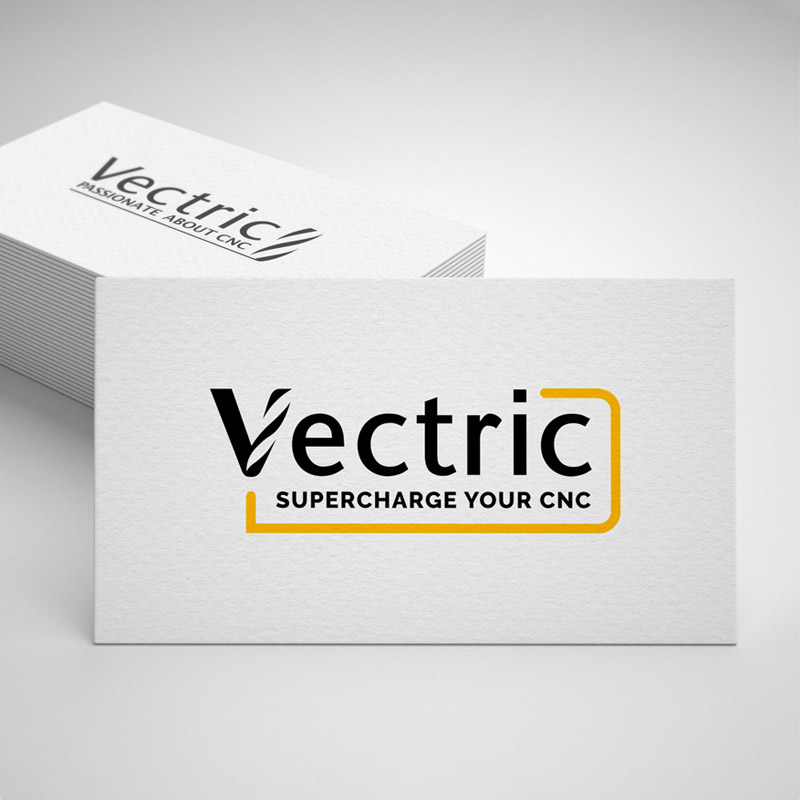 We're launching a bold new look to showcase our powerful products and reflect our creative community.
We've rebranded! After almost 20 years we decided it was time for a change!
Vectric have been the industry leaders of powerful, easy to use CNC software for almost 20 years, our software is used by a diverse and well established community of makers, hobbyists and creatives worldwide.
Vectric was formed in 2005 by two software engineers wanting to open up the possibilities of CNC machining to artistic creatives and hobbiests who have little, to no machining knowledge or experience. Now, almost 20 years later, we are an employee-owned company with an amazing team of over 35 expert Vectricians providing software development, sales, marketing, licensing and technical support to over 100,000 customers worldwide!
As our business continues to grow, it's important that our identity evolves as we adapt to the needs of our makers, technical partners and the ever-changing CNC world around us. Our priority is always to remain relevant, identifiable and connected with our community.
Out with Old, In with New
Earlier this year our clever creatives set about artfully rejuvenating our brand to reflect our bold, fun, creative personality, as well as express our eagerness to share and celebrate our enthusiasm of making – mirroring the ethos of our entire Vectric community.
So what's changed?
Logo's:
We decided to make some significant changes to our core 'Vectric' logo. We wanted to bring the logo inline with who we are today and to showcase what our software does for our community.
With that in mind, we have introduced a new strapline - 'SUPERCHARGE YOUR CNC', which we feel better represents our powerful software and how it accelerates our users' CNC experience.
In addition we decided to incorporate the tool into the design of the 'V'', creating a new stand alone Vectric icon.
We wrapped all of these changes up with a bold yellow outline to reflect the bright and infectious nature of our team.
Victor – Vectric Mascot
Victor is our new mascot. He has been designed and created in our software to show that you really can make anything you can imagine with Vectric.
You'll see him popping up sharing tips and tricks in our videos and monthly newsletters and if you're lucky enough to be in the UK you can meet our 5ft Victor made out of HDU foam at some of our maker craft shows, if you see him hanging out come and say Hi!
If you look closely you'll see that Victor hasn't just been created in our software and cut out on a CNC machine, he has actually be designed out of all the nuts and bolts you would expect to see in your CNC workshop – with extraction pipes for arms and a V-bit tool for his lower body.
In addition to these changes we've freshened up our Aspire, VCarve and Cut2D product logos, with some enhanced vibrant colours and individual icons to make spotting our software packages as easy as possible.
If you would like to see how Victor came to life tune in for our Online User Group Meeting 5th & 6th October 2023! Todd will be taking you through how Victor was created from initial concepts and drawings to creating the vectors and modelling all of his parts in Aspire. What's more, you'll be able to see how Victor was sliced, carved, sanded and painted in the Vectric labs!
Sign up to attend our FREE online User Group Meeting here
We hope you love our new look as much as we do, remember to be bold, adventurous and never forget that you are part of an amazing community!
Happy Making.