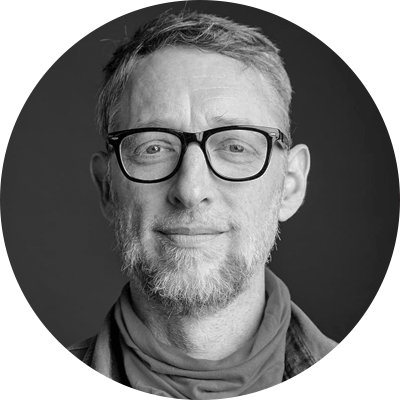 Ambidextrous Guitar
Welcome to the Labs sessions!
Here at Vectric we all love to make stuff, so we thought we would share our inspiration, designs and the CNC process with our community by sharing the projects we make.
Each project comes with its own video for you to watch that tells the story of what we're making from start to finish. Including technical software footage, machining the parts in the Labs, finishing the projects and we'll even throw a few tips in based on our experiences.
Each project comes with the file(s) for you to download, along with a PDF document that highlights some of the key important steps to help you get through your project.
Go ahead and try out one of the projects out for yourself and share what you have made on the Vectric Forum!
Happy Making!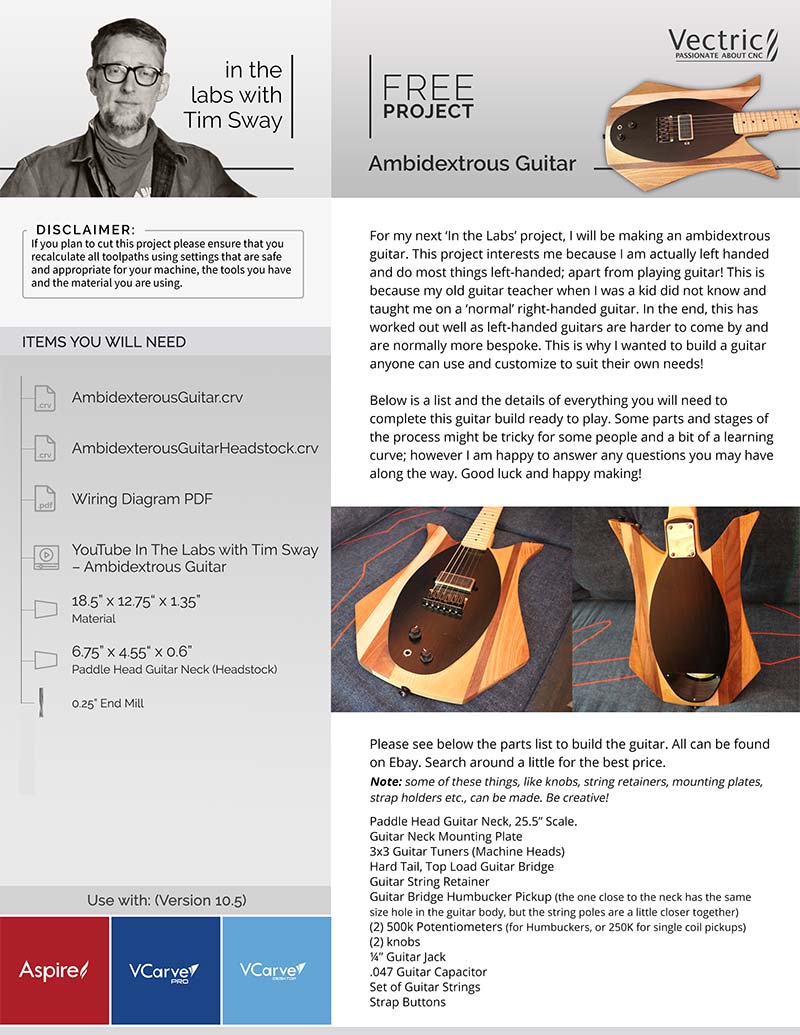 For my next 'In the Labs' project, I will be making an ambidextrous guitar. This project interests me because I am actually left-handed and do most things left-handed; apart from playing guitar! This is because my old guitar teacher when I was a kid did not know and taught me on a 'normal' right-handed guitar. In the end, this has worked out well as left-handed guitars are harder to come by and are normally more bespoke. This is why I wanted to build a guitar anyone can use and customize to suit their own needs!
There is a list and the details of everything you will need to complete this guitar build ready to play. Some parts and stages of the process might be tricky for some people and a bit of a learning curve; however I am happy to answer any questions you may have along the way. Good luck and happy making!
which Vectric software do i need to be able to open the free project files?



Versions 10.5+ of the software
We've recently updated your V&CO portal account to include all of the free content available to you in one place. To download the free project files and the full instructions for this project or to take a look at all of the other free content available to you simply login to your V&CO account below: