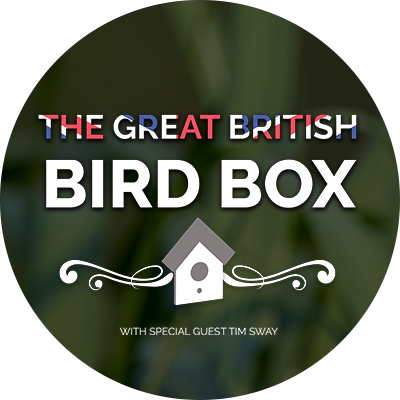 Bird Box Challenge
Welcome to a very special Labs session!
Here at Vectric we all love to make stuff and we always share our inspiration, designs and the CNC process with our community by sharing the projects we make. This month we decided to go one step further for you and bring our Vectric Makers together for a timed challenge to make their own individual Bird Box projects in less than 12 hours!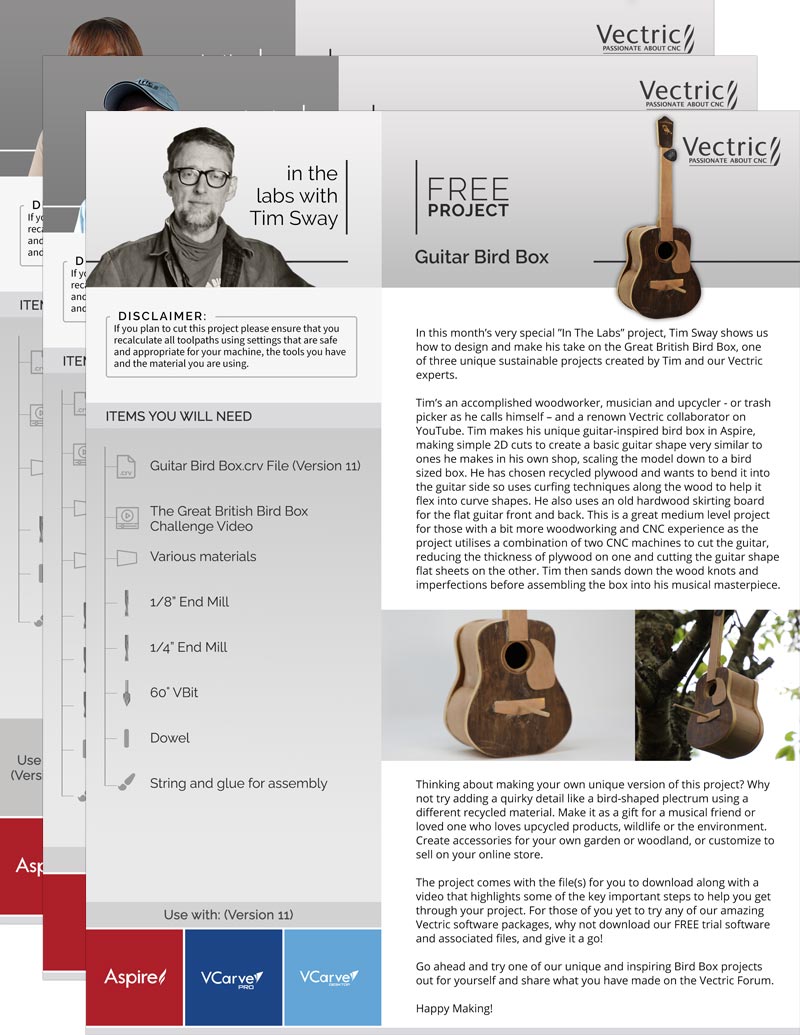 Our YouTuber collaborator Tim Sway is a renowned up-cycler who came to us with the idea of a sustainable challenge for our expert Vectric Makers. This was an ideal opportunity to test our knowledge of recycled materials and perfectly matched our company ethos of sustainability and supporting the environment. Vectric are proud sponsors of Heart of England Forest charity which helps create and conserve a magnificent 30,000 acre broadleaf forest.
Watch their In The Labs projects come together under the watchful eye of our special guest host Tim Sway.
All three of these uniquely inspired projects created by Tim, Beki and Todd comes with a combined video for you to watch, telling the story of what they're making alongside each other from start to finish. Including technical software footage, machining the parts in the Labs, finishing the projects and we'll even throw a few tips in based on our experiences – including how we might do things differently next time.
Each project comes with the file(s) for you to download, along with a PDF document that highlights some of the key important steps to help you get through your project.
Go ahead and try out one of our wonderful Bird Boxes for yourself, help local wildlife and learn something new, then share what you have made on the Vectric Forum!
Happy Making!
Which Vectric software do I need to be able to open the free project files?





Versions 11+ of the software
We've recently updated your V&CO portal account to include all of the free content available to you in one place. To download the free project files and the full instructions for this project or to take a look at all of the other free content available to you simply login to your V&CO account below: