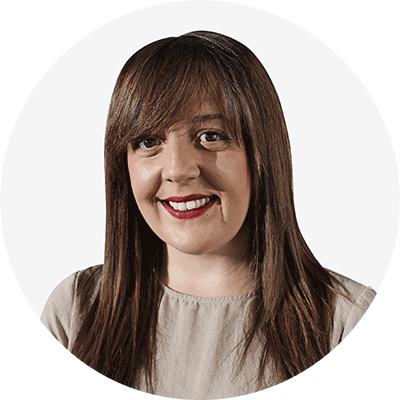 Christmas Snowman
Welcome to the 12 Projects of Christmas 2020! Beki and Todd have put their elf hats on and have been working hard in the Vectric Grotto Labs designing, machining, assembling & finishing 12 FREE projects as a special Christmas treat from all of us here at Vectric for our loyal customers! All the projects are based around Christmas gifts or decor where we will be launching a new project each and every day running from the 1st-12th December.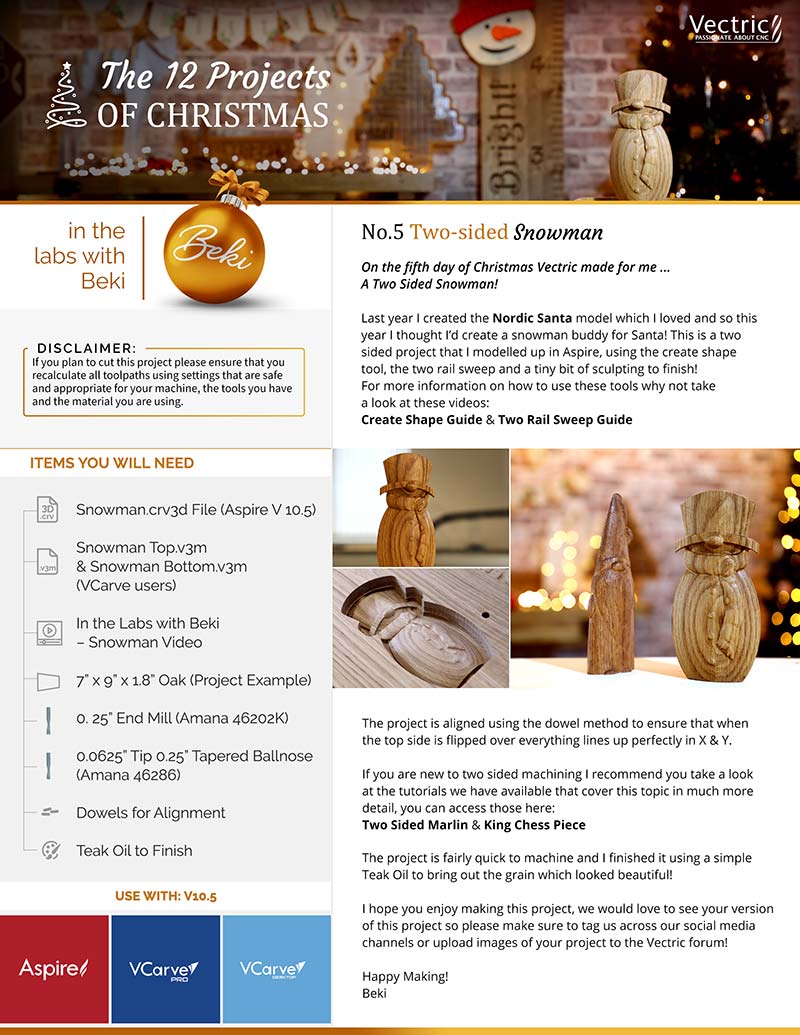 On the fifth day of Christmas Vectric made for me… a two-sided Snowman!
Last year I created the Nordic Santa model which I loved and so this year I thought I'd create a snowman buddy for Santa! This is a two-sided project that I modelled up in Aspire, using the create shape tool, the two rail sweep, and a tiny bit of sculpting to finish! For more information on how to use these tools why not take a look at these videos:
Create Shape Guide and Two Rail Sweep Guide
The project is aligned using the dowel method to ensure that when the top side is flipped over everything lines up perfectly in X &Y.
If you are new to two-sided machining I recommend you take a look at the tutorials we have available that cover this topic in much more detail, you can access those here: Two Sided Marlin and King Chess Piece.
The project is fairly quick to machine and I finished it using a simple Teak Oil to bring out the grain which looked beautiful!
I hope you enjoy making this project, we would love to see your version of this project so please make sure to tag us across our social media channels or upload images of your project to the Vectric forum!
Happy Making!
Beki
Which Vectric software do I need to be able to open the free project files?



Versions 10.5+ of the software
We've recently updated your V&CO portal account to include all of the free content available to you in one place. To download the free project files and the full instructions for this project or to take a look at all of the other free content available to you simply login to your V&CO account below: