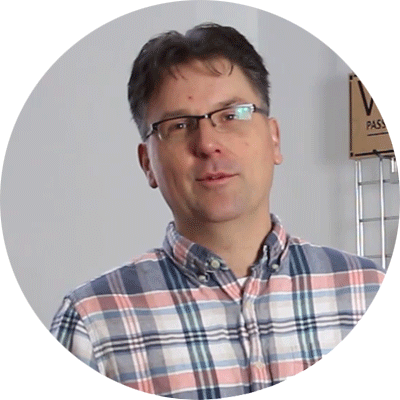 Coin Bank
Welcome to the Labs sessions!
Here at Vectric we all love to make stuff, so we thought we would share our inspiration, designs and the CNC process with our community by sharing the projects we make.
Each project comes with its own video for you to watch that tells the story of what we're making from start to finish. Including technical software footage, machining the parts in the Labs, finishing the projects and we'll even throw a few tips in based on our experiences.
Each project comes with the file(s) for you to download, along with a PDF document that highlights some of the key important steps to help you get through your project.
Go ahead and try out one of the projects out for yourself and share what you have made on the Vectric Forum!
Happy Making!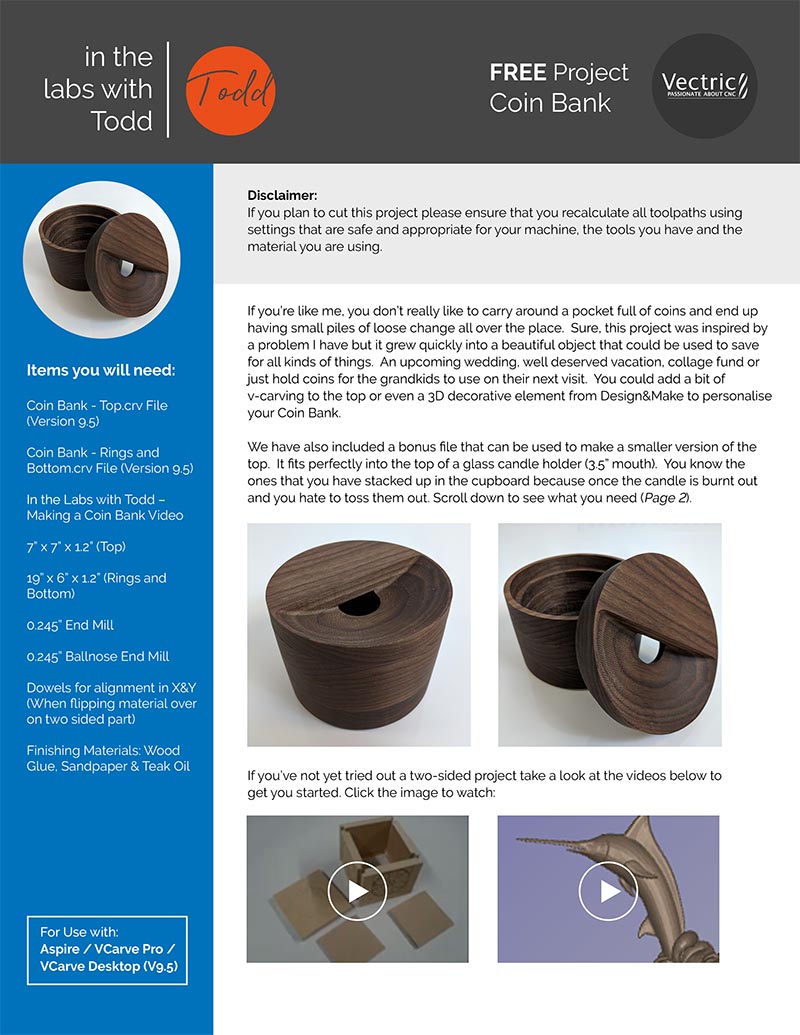 If you're like me, you don't really like to carry around a pocket full of coins and end up having small piles of loose change all over the place. Sure, this project was inspired by a problem I have but it grew quickly into a beautiful object that could be used to save for all kinds of things. An upcoming wedding, well deserved vacation, collage fund or just hold coins for the grandkids to use on their next visit. You could add a bit of v-carving to the top or even a 3D decorative element from Design&Make to personalise your Coin Bank.
We have also included a bonus file that can be used to make a smaller version of the top. It fits perfectly into the top of a glass candle holder (3.5" mouth). You know the ones that you have stacked up in the cupboard because once the candle is burnt out and you hate to toss them out.
which Vectric software do i need to be able to open the free project files?



Versions 9,5+ of the software
We've recently updated your V&CO portal account to include all of the free content available to you in one place. To download the free project files and the full instructions for this project or to take a look at all of the other free content available to you simply login to your V&CO account below: