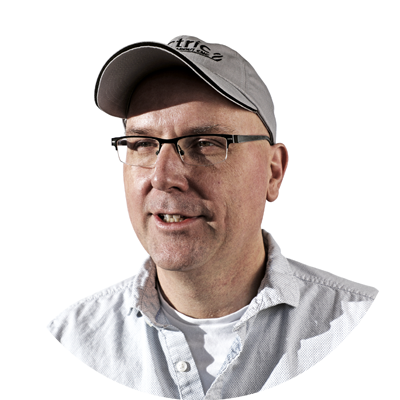 Halloween Projects
Welcome to the Labs sessions! Beki and Todd have been busy making these spooky Halloween projects ready for you to make. These FREE projects can be downloaded and cut for yourself!
These projects come with their own video for you to watch that tells the story of them being made from start to finish. Including technical software footage, machining the parts in the Labs, finishing the projects, and a few tips! Each project comes with the file(s) for you to download from your V&CO account, along with a PDF document that highlights some of the key important steps to help you get through your project. Share what you've made on the Vectric Forum.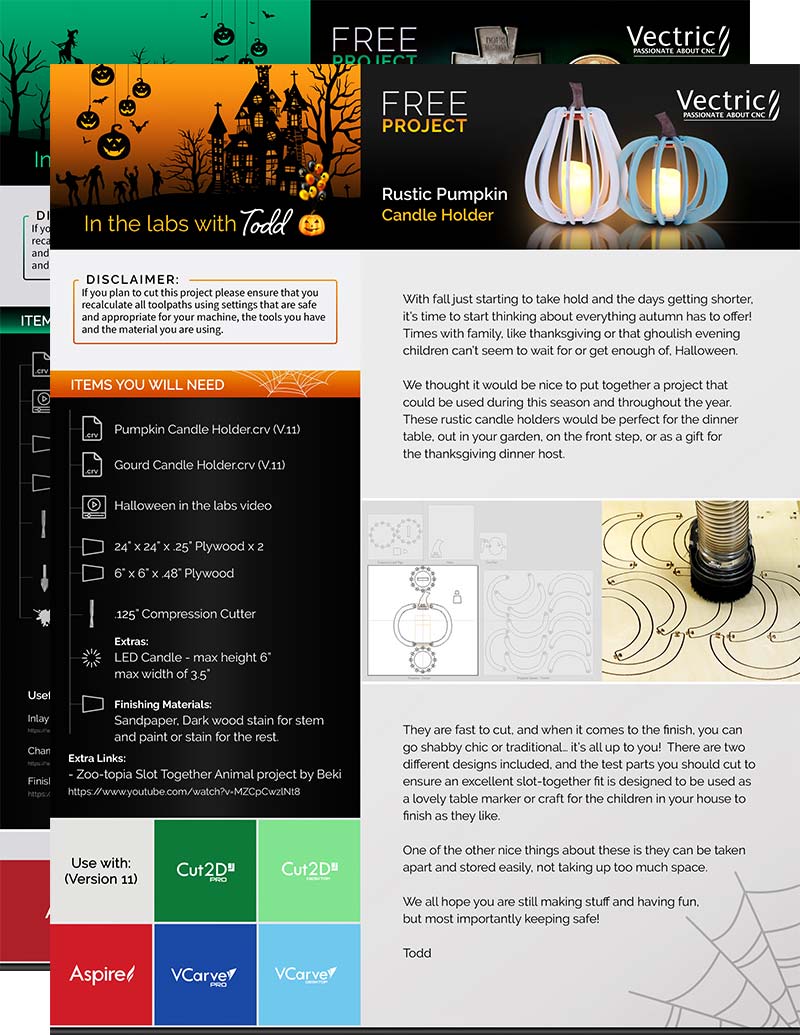 Beki and Todd have been busy in the Vectric Labs making some spooktacular projects ready for Halloween! Todd will walk us through how he made his slot together pumpkin and gourd candle holder in Cut 2D, a project that is perfect for Halloween and on-trend Fall season decor! Beki will show you how she created the weathered headstones of 3 unfortunate souls in VCarve and Aspire, these would make an awesome graveyard scene to spook those trick-or-treaters!
We hope you enjoy this video and the FREE projects. We would love to see your version of these projects, so please make sure to tag us across our social media channels or upload images of your projects to the Vectric forum!
Happy Making and Stay Safe,
Beki & Todd
Which Vectric software do I need to be able to open the free project files?





Versions 11+ of the software
We've recently updated your V&CO portal account to include all of the free content available to you in one place. To download the free project files and the full instructions for this project or to take a look at all of the other free content available to you simply login to your V&CO account below: