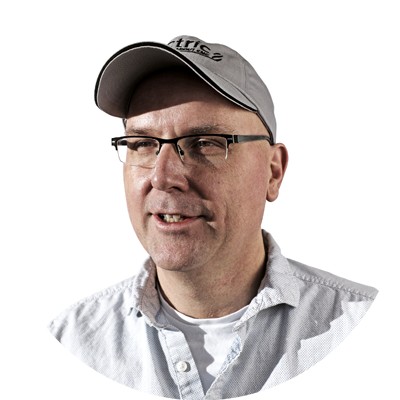 Lit Snowflake Wall Decoration
Welcome to the 12 Projects of Christmas 2020! Beki and Todd have put their elf hats on and have been working hard in the Vectric Grotto Labs designing, machining, assembling & finishing 12 FREE projects as a special Christmas treat from all of us here at Vectric for our loyal customers! All the projects are based around Christmas gifts or decor where we will be launching a new project each and every day running from the 1st-12th December.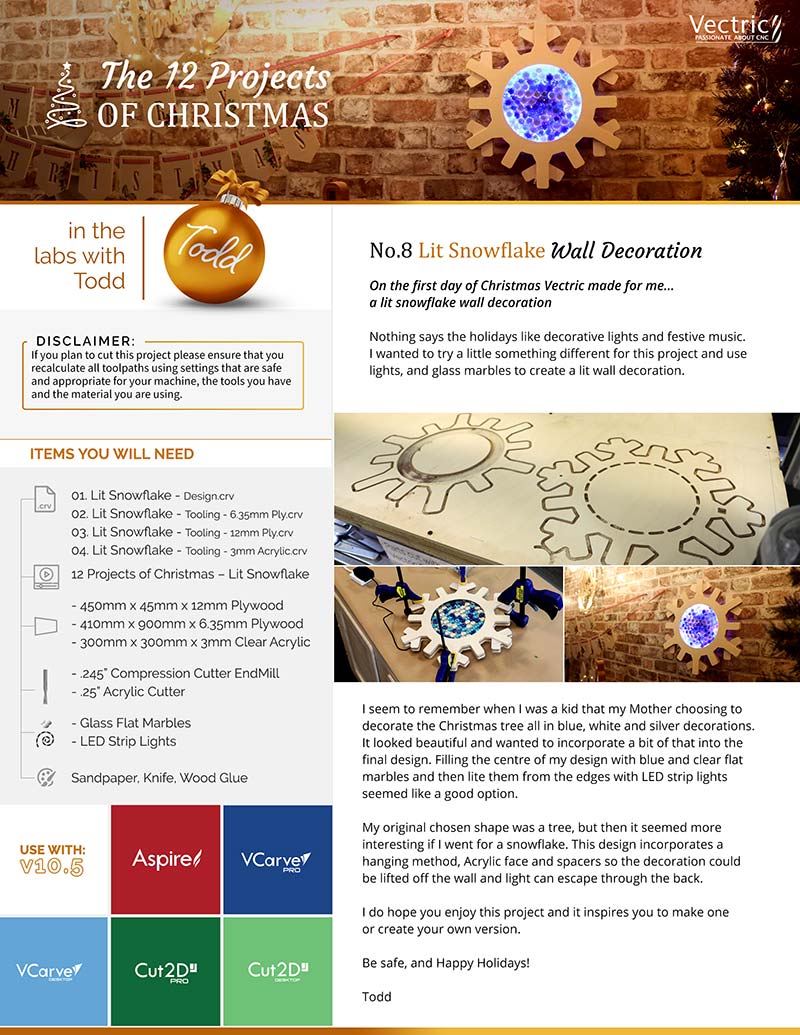 Nothing says the holidays like decorative lights and festive music. I wanted to try a little something different for this project and use lights and glass marbles to create a lit wall decoration.
I seem to remember when I was a kid that my Mother choose to decorate the Christmas tree all in blue, white, and silver decorations. It looked beautiful and wanted to incorporate a bit of that into the final design. Filling the center of my design with blue and clear flat marbles and then light them from the edges with LED strip lights seemed like a good option.
My original chosen shape was a tree, but then it seemed more interesting if I went for a snowflake. This design incorporates an interesting hanging method, acrylic face, and spacers so the decoration can be lifted off the wall and light can escape through the back.
I hope you enjoy this project, and it inspires you to make one or create your own version. If you do decide to create your own, we would love to see how it turns out so please share it on the Vectric forum or on one of our social channels.
Be safe and happy holidays!
Which Vectric software do I need to be able to open the free project files?





Versions 10.5+ of the software
We've recently updated your V&CO portal account to include all of the free content available to you in one place. To download the free project files and the full instructions for this project or to take a look at all of the other free content available to you simply login to your V&CO account below: