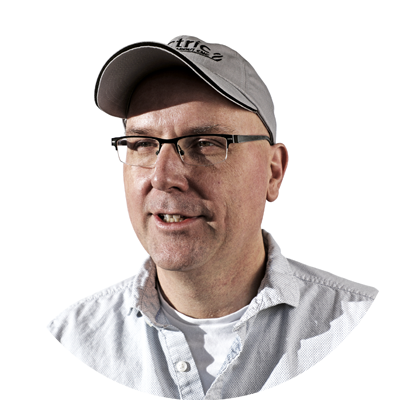 Mantel Decoration
Welcome to the 12 Projects of Christmas 2020! Beki and Todd have put their elf hats on and have been working hard in the Vectric Grotto Labs designing, machining, assembling & finishing 12 FREE projects as a special Christmas treat from all of us here at Vectric for our loyal customers! All the projects are based around Christmas gifts or decor where we will be launching a new project each and every day running from the 1st-12th December.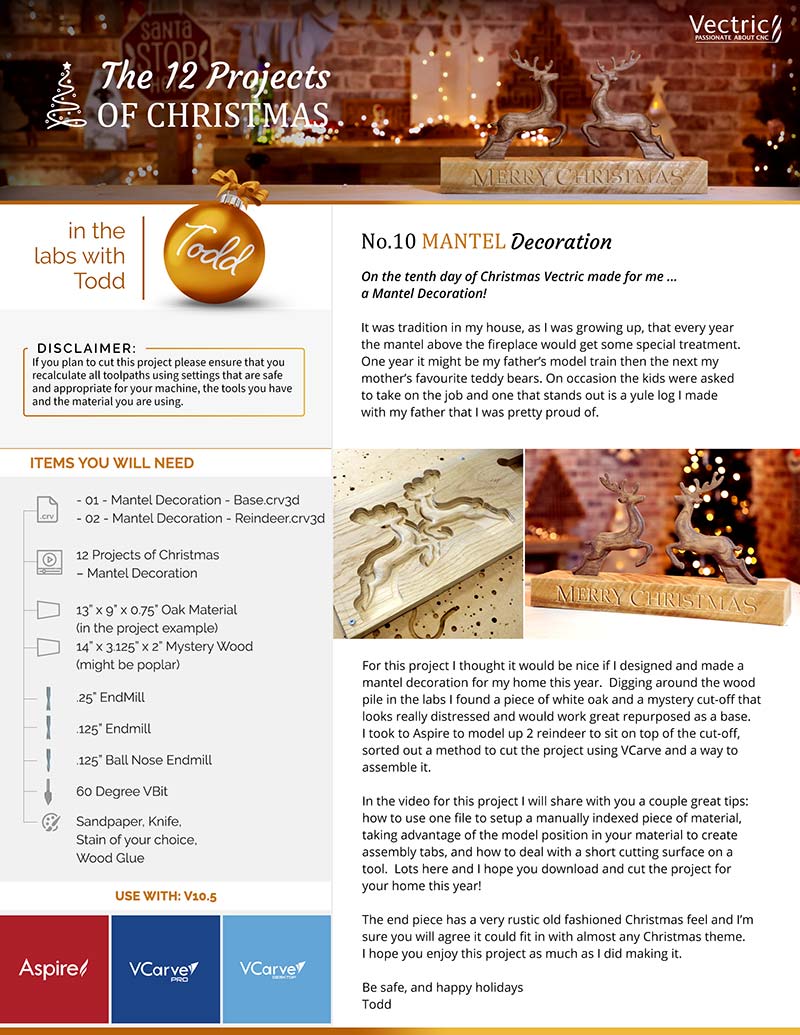 It was tradition in my house, as I was growing up, that every year the mantel above the fireplace would get some special treatment. One year it might be my father's model train then the next my mother's favorite teddy bears. On occasion, the kids were asked to take on the job and one that stands out is a yule log I made with my father that I was pretty proud of.
For this project, I thought it would be nice if I designed and made a mantel decoration for my home this year. Digging around the woodpile in the labs I found a piece of white oak and a mystery cut-off that looks really distressed and would work great repurposed as a base. I took to Aspire to model up 2 reindeer to sit on top of the cut-off, sorted out a method to cut the project using VCarve and a way to assemble it.
In the video, for this project, I will share with you a couple of great tips: how to use one file to set up a manually indexed piece of material, taking advantage of the model position in your material to create assembly tabs, and how to deal with a short cutting surface on a tool. Lots here and I hope you download and cut the project for your home this year!
The end piece has a very rustic old fashioned Christmas feel and I'm sure you will agree it could fit in with almost any Christmas theme. I hope you enjoy this project as much as I did making it.
Be safe, and happy holidays
Todd
which Vectric software do i need to be able to open the free project files?



Versions 10.5+ of the software
We've recently updated your V&CO portal account to include all of the free content available to you in one place. To download the free project files and the full instructions for this project or to take a look at all of the other free content available to you simply login to your V&CO account below: