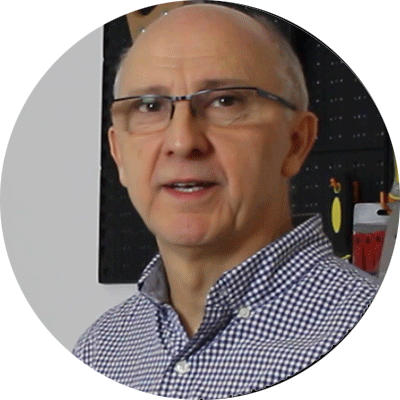 Moonlamp
Welcome to the Labs sessions!
Here at Vectric we all love to make stuff, so we thought we would share our inspiration, designs and the CNC process with our community by sharing the projects we make.
Each project comes with its own video for you to watch that tells the story of what we're making from start to finish. Including technical software footage, machining the parts in the Labs, finishing the projects and we'll even throw a few tips in based on our experiences.
Each project comes with the file(s) for you to download, along with a PDF document that highlights some of the key important steps to help you get through your project.
Go ahead and try out one of the projects out for yourself and share what you have made on the Vectric Forum!
Happy Making!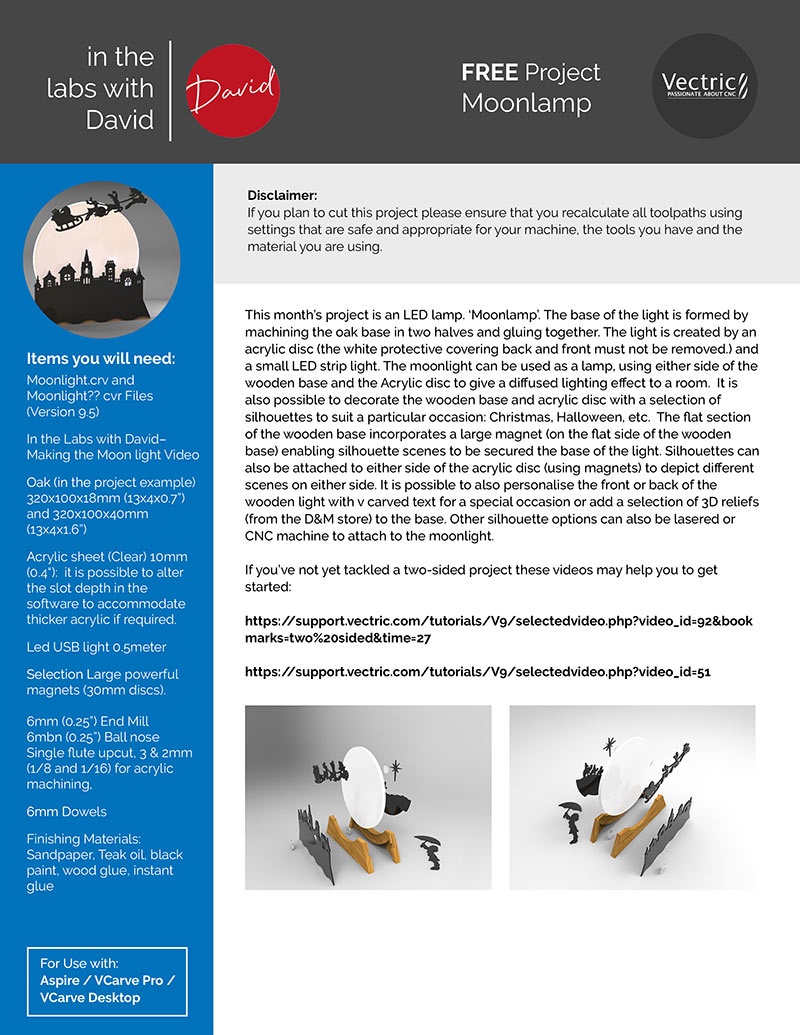 This month's project is an LED lamp. 'Moonlamp'. The base of the light is formed by machining the oak base in two halves and gluing together. The light is created by an acrylic disc and a small LED strip light. The moonlight can be used as a lamp, using either side of the wooden base and the Acrylic disc to give a diffused lighting effect to a room. It is also possible to decorate the wooden base and acrylic disc with a selection of silhouettes to suit a particular occasion: Christmas, Halloween, etc
which Vectric software do i need to be able to open the free project files?

Versions 9.5+ of the software
We've recently updated your V&CO portal account to include all of the free content available to you in one place. To download the free project files and the full instructions for this project or to take a look at all of the other free content available to you simply login to your V&CO account below: