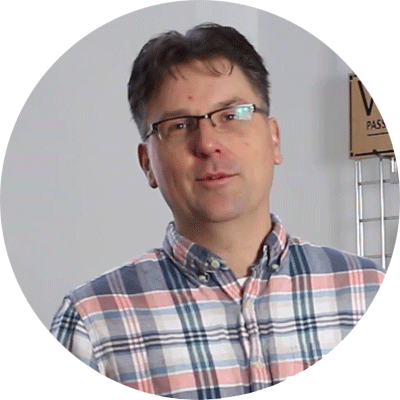 Ornamental Box
Welcome to the 12 Projects of Christmas 2019! Beki and Todd have put their elf hats on and have been working hard in the Vectric Grotto Labs designing, machining, assembling & finishing 12 FREE projects as a special Christmas Treat from all of us here at Vectric for our loyal customers! All the projects are based around Christmas gifts or decor where we will be launching a new project each and everyday running from the 1st-12th December.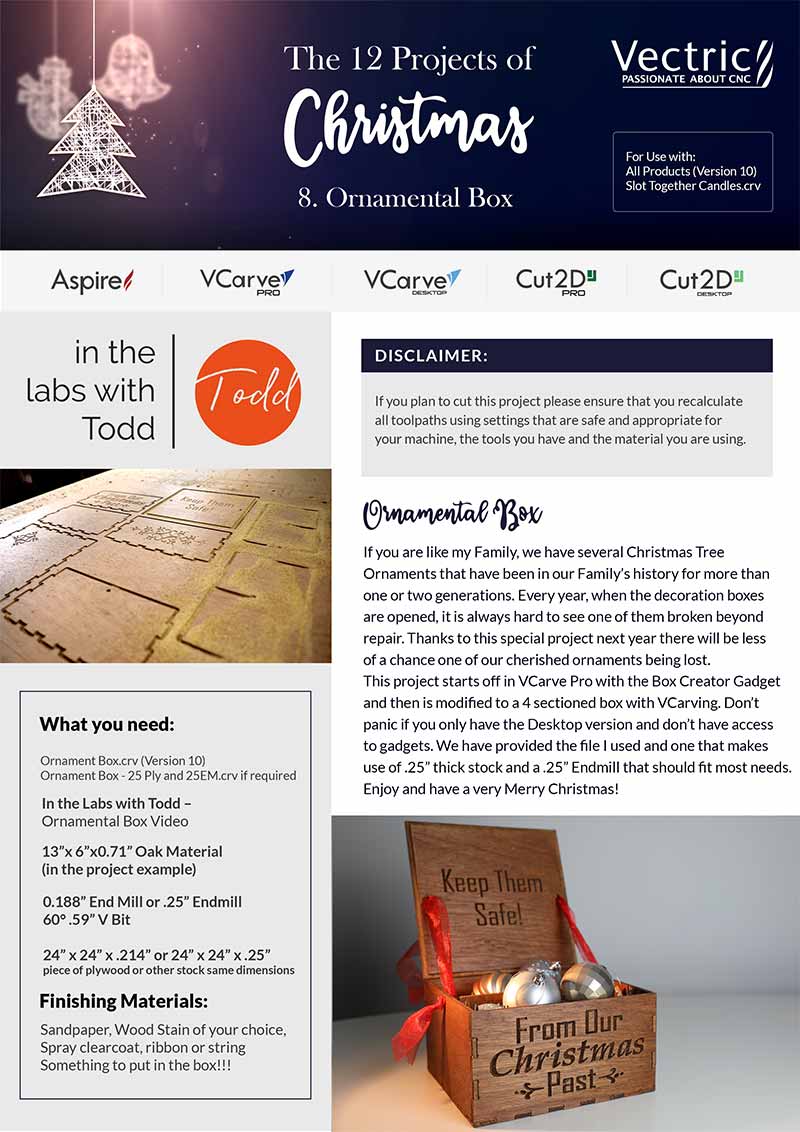 If you are like my Family, we have several Christmas Tree Ornaments that have been in our Family's history for more than one or two generations. Every year, when the decoration boxes are opened, it is always hard to see one of them broken beyond repair. Thanks to this special project next year there will be less of a chance one of our cherished ornament will be lost.
This project starts off in VCarve Pro with the Box Creator Gadget and then is modified to me a 4 sectioned box with VCarving. Don't panic if you only have the Desktop version of your software and don't have access to gadgets. We have provided the file I used and one that makes use of .25" thick stock and a .25" Endmill that should fit most needs.
I hope you enjoy this project and even if you don't need a safe place for your Christmas ornaments this box would make a great memories box with a quick change of the VCarving!
Enjoy and have a very Merry Christmas!
which Vectric software do i need to be able to open the free project files?





Versions 10+ of the software
We've recently updated your V&CO portal account to include all of the free content available to you in one place. To download the free project files and the full instructions for this project or to take a look at all of the other free content available to you simply login to your V&CO account below: