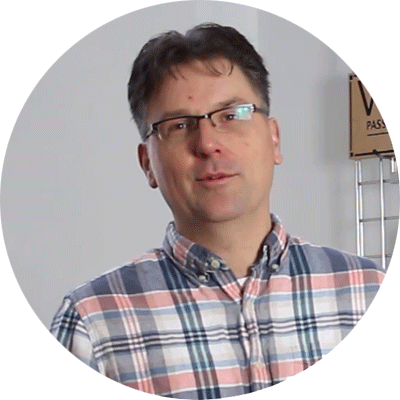 Wooden Push Toy
Welcome to the 12 Projects of Christmas 2019! Beki and Todd have put their elf hats on and have been working hard in the Vectric Grotto Labs designing, machining, assembling & finishing 12 FREE projects as a special Christmas Treat from all of us here at Vectric for our loyal customers! All the projects are based around Christmas gifts or decor where we will be launching a new project each and everyday running from the 1st-12th December.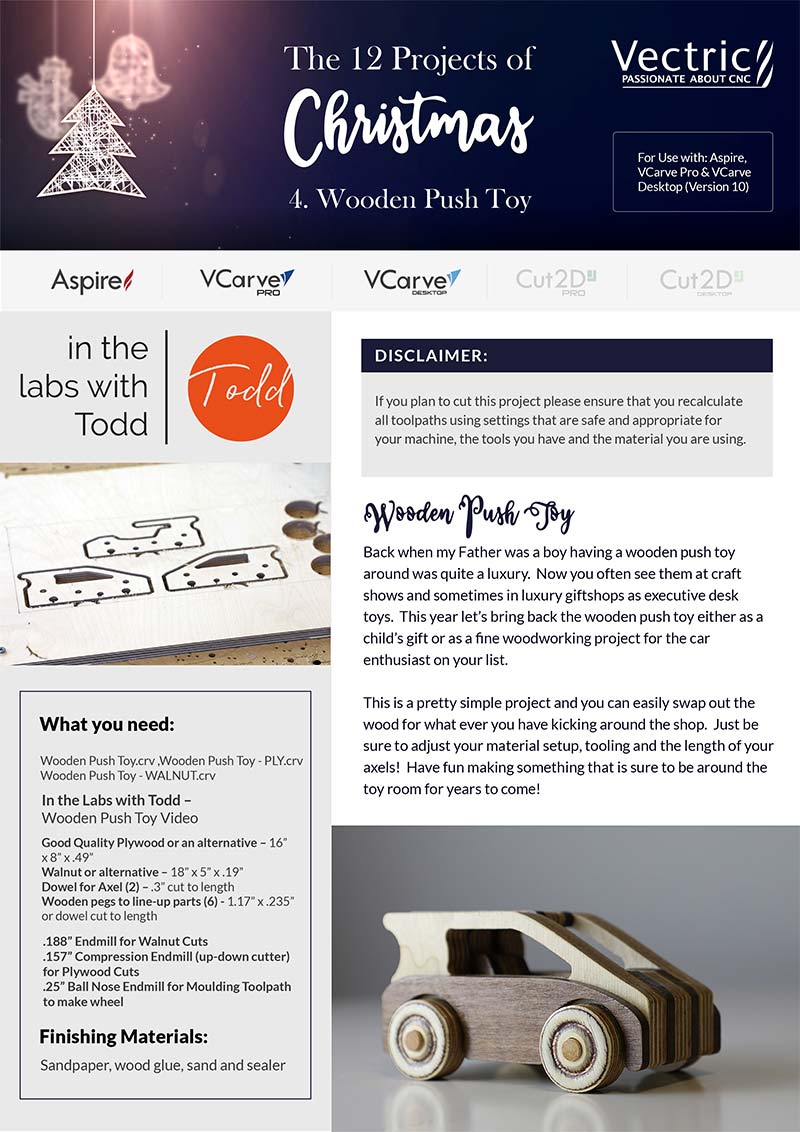 Back when my Father was a boy having a wooden push toy around was quite a luxury. Now you often see them at craft shows and sometimes in luxury giftshops as executive desk toys. This year let's bring back the wooden push toy either as a child's gift of as a fine woodworking project for the car enthusiast on your list.
This is a pretty simple project and you can easily swap out the wood for what every you have kicking around the shop. Just be sure to adjust your material setup, tooling and the length of your axels! Have fun making something that is sure to be around the toy room for years to come!
which Vectric software do i need to be able to open the free project files?



Versions 10+ of the software
We've recently updated your V&CO portal account to include all of the free content available to you in one place. To download the free project files and the full instructions for this project or to take a look at all of the other free content available to you simply login to your V&CO account below: