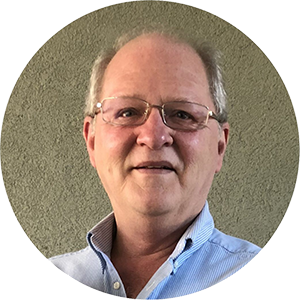 Megalodon Shark Tooth Replica
I'm Michael Tyler and since January 2011 I have been creating Vectric's Free monthly projects. I've made everything from spring wreaths and mantle clocks to snow sledges and cheeseboards.
Did you know there are already over 100 projects free for Vectric customers to take advantage of and we're working on more every month! Each project comes with the file(s) for you to download, along with a PDF document that highlights some of the key important steps to help you get through your project. Plus all free projects since 2018 come with their own video that tells the story of the project from start to finish.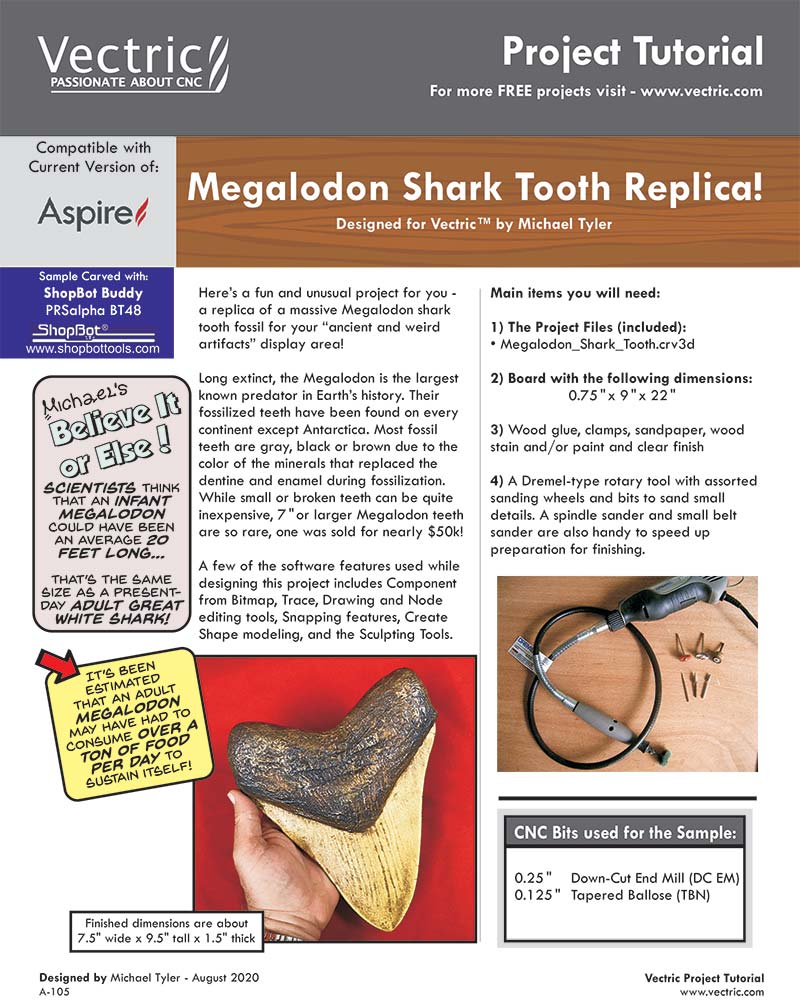 For this month's project of the month Michael has created a fun and unusual project - a replica Megalodon shark tooth fossil for your "ancient artifacts" display area!
Long extinct, the Megalodon is the largest known predator in earth's history. Their fossilized teeth have been found on every continent except Antarctica. Most fossil teeth are gray, black or brown due to the color of the minerals that replaced the dentine and enamel during fossilization. While small or broken teeth can be quite inexpensive, 7 " or larger Megalodon teeth are so rare, one was sold for nearly $50k!
Michael presented this project at our worldwide User Group meeting, showcasing some of the software features he used,including; drawing, node editing & the snapping tools to draw the Megalodon tooth and then using those vectors Michael used the create shape tool to model the tooth and to finish he showed us how you can create a component from a bitmap and how to give it that final touch using the sculpting tools.
which Vectric software do i need to be able to open the free project files?

Versions 10.5+ of the software
We've recently updated your V&CO portal account to include all of the free content available to you in one place. To download the free project files and the full instructions for this project or to take a look at all of the other free content available to you simply login to your V&CO account below: