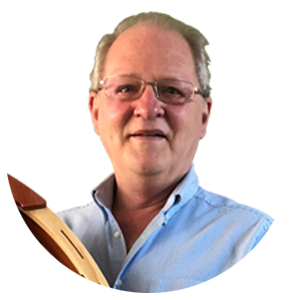 Rocket Clock
I'm Michael Tyler and for the last 7 years I have been creating Vectric's Free monthly projects. I've made everything from spring wreaths and mantle clocks to snow sledges and cheeseboards.
Did you know there are already 83 projects free for Vectric customers to take advantage of and we're working on more every month! Each project comes with the file(s) for you to download, along with a PDF document that highlights some of the key important steps to help you get through your project. Plus all new 2018 free projects come with their own video that tells the story of the project from start to finish.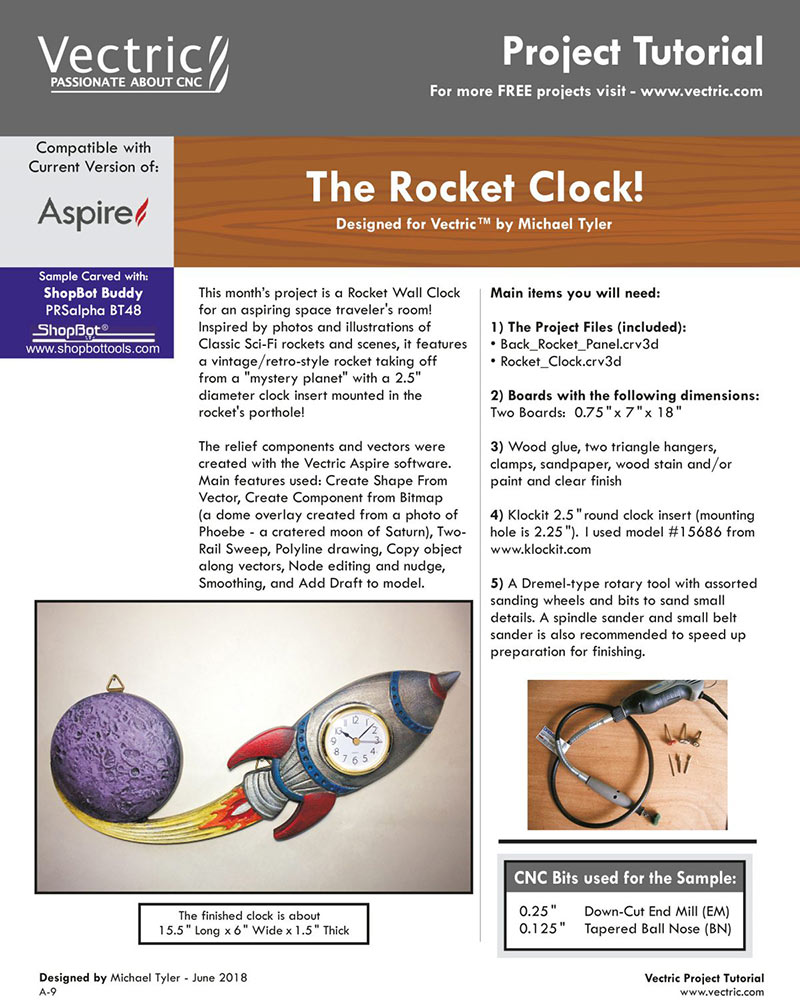 This month's project is a Rocket Wall Clock for an aspiring space traveller's room! Inspired by photos and illustrations of Classic Sci-Fi rockets and scenes, it features a vintage/retro-style rocket taking off from a "mystery planet" with a 2.5″ diameter clock insert mounted in the rocket's porthole!
The relief components and vectors were created with the Vectric Aspire software. The main features used: Create Shape From Vector, Create Component from Bitmap (a dome overlay created from a photo of Phoebe – a cratered moon of Saturn), Two-Rail Sweep, Polyline drawing, Copy object along vectors, Node editing and nudge, Smoothing, and Add Draft to model.
which Vectric software do i need to be able to open the free project files?

Versions 9.0+ of the software
We've recently updated your V&CO portal account to include all of the free content available to you in one place. To download the free project files and the full instructions for this project or to take a look at all of the other free content available to you simply login to your V&CO account below: