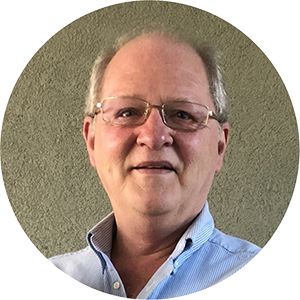 Steampunk Sleigh
I'm Michael Tyler and for the last 7 years I have been creating Vectric's Free monthly projects. I've made everything from spring wreaths and mantle clocks to snow sledges and cheeseboards.
Did you know there are already 83 projects free for Vectric customers to take advantage of and we're working on more every month! Each project comes with the file(s) for you to download, along with a PDF document that highlights some of the key important steps to help you get through your project. Plus all new 2018 free projects come with their own video that tells the story of the project from start to finish.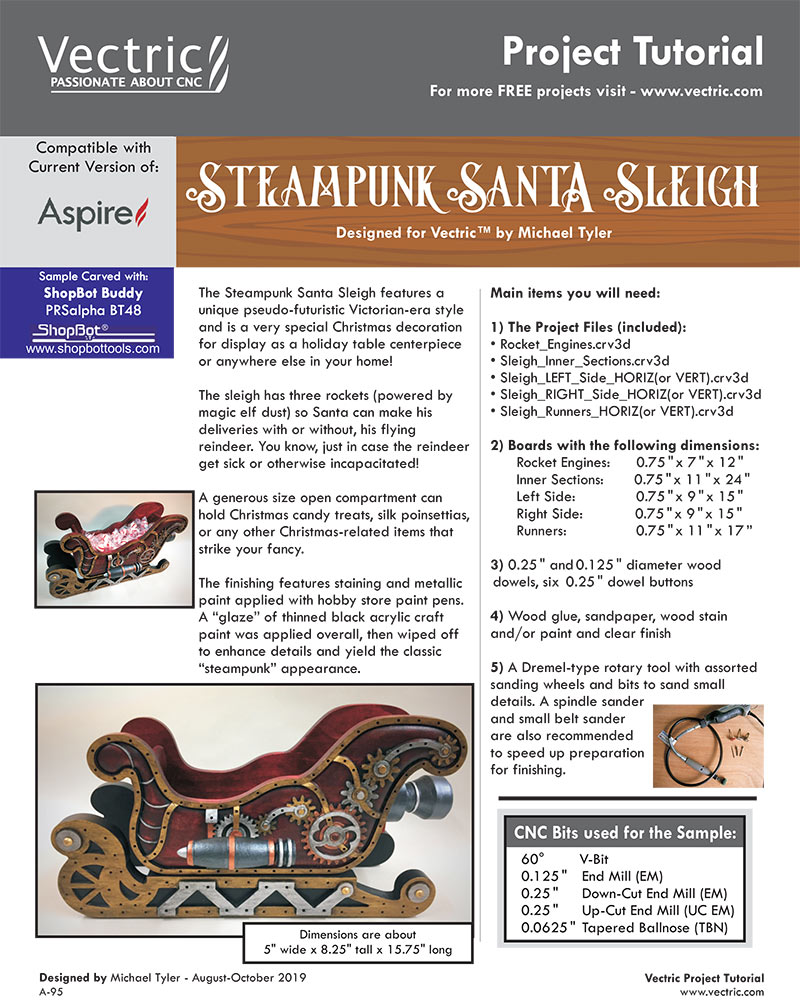 The Steampunk Santa Sleigh features a unique pseudo-futuristic Victorian-era style and is a very special Christmas decoration for display as a holiday table centerpiece or anywhere else in your home!
The sleigh has three rockets (powered by magic elf dust) so Santa can make his deliveries with or without, his flying reindeer. You know, just in case the reindeer get sick or otherwise incapacitated!
A generous size open compartment can hold Christmas candy treats, silk poinsettias, or any other Christmas-related items that strike your fancy.
The finishing features staining and metallic paint applied with hobby store paint pens. A "glaze" of thinned black acrylic craft paint was applied overall, then wiped off to enhance details and yield the classic "steampunk" appearance.
which Vectric software do i need to be able to open the free project files?

Versions 9.5+ of the software
We've recently updated your V&CO portal account to include all of the free content available to you in one place. To download the free project files and the full instructions for this project or to take a look at all of the other free content available to you simply login to your V&CO account below: