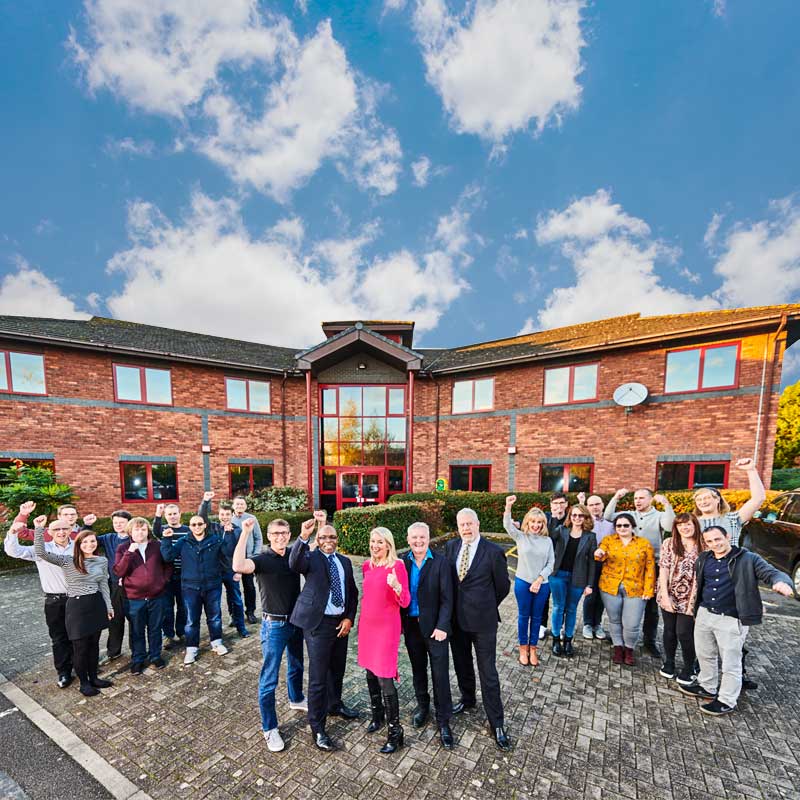 You're in great hands… Vectric proudly becomes employee owned!
We are thrilled to announce Vectric Ltd is officially majority owned by its employees following a generous move by company owner Brian Moran.
As part of an initiative to grow the company whilst strengthening its focus on employees and customers Vectric have implemented an employee ownership trust structure, whereby the majority shares of the organisation are held in a trust on behalf of the staff. Vectric employees will initially have shares of 51%.
Vectric will continue to be headed up by Managing Director Edward Powell with Brian stepping back from the day to day control.
While reflecting on Vectric's history Brian explains why he has chosen this direction; "I am extremely lucky to have worked with such talented people over the last 14 years, and now is the time to share the success with those who make it possible by giving everyone at Vectric a stake in the business and a say in the company's future. Vectric continues to go from strength-to-strength and while I considered many exit options none of them protected the ethos of the company, the expertise of our staff, or the potential for software development like employee ownership did."
Edward Powell added; "We believe employee ownership is the right model for a forward-thinking company like ours, where so much is dependent on our people as individuals and the way they work together as a team. This is an opportunity to increase engagement by giving staff more potential to collaborate and lead within the business. The team have fully embraced the concept of employee ownership and are delighted that Vectric's legacy will be protected."
We are all excited to see what the future holds, our ethos has been and will always be to provide a quality product for our customers. Going the extra mile is how we have built our reputation and we will strive to exceed our customers expectations always.