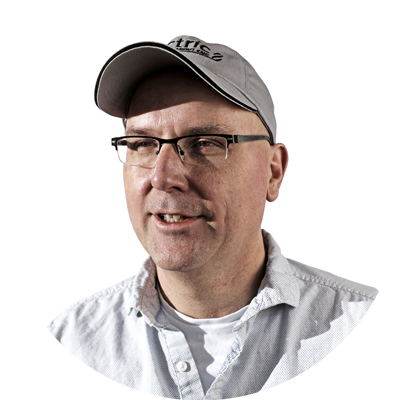 Slot Together Puzzles
Welcome to the Live Q&A sessions! I'm Todd, an Applications Engineer for Vectric. I love to make and I am here to provide you with FREE projects that you can download and machine yourself! Better yet these special projects are going out LIVE on YouTube where you can join the chat and ask me questions regarding the project! For more information on when we are going LIVE head over to our events page https://www.vectric.com/vectric-community/news-and-events.
Each project comes with its own video for you to watch that tells the story of what I am making from start to finish where we will take focus on some features in the software! Each project comes with the file(s) for you to download from your V&CO account, along with a PDF document that highlights some of the key important steps to help you get through your project. Share what you've made on the Vectric Forum.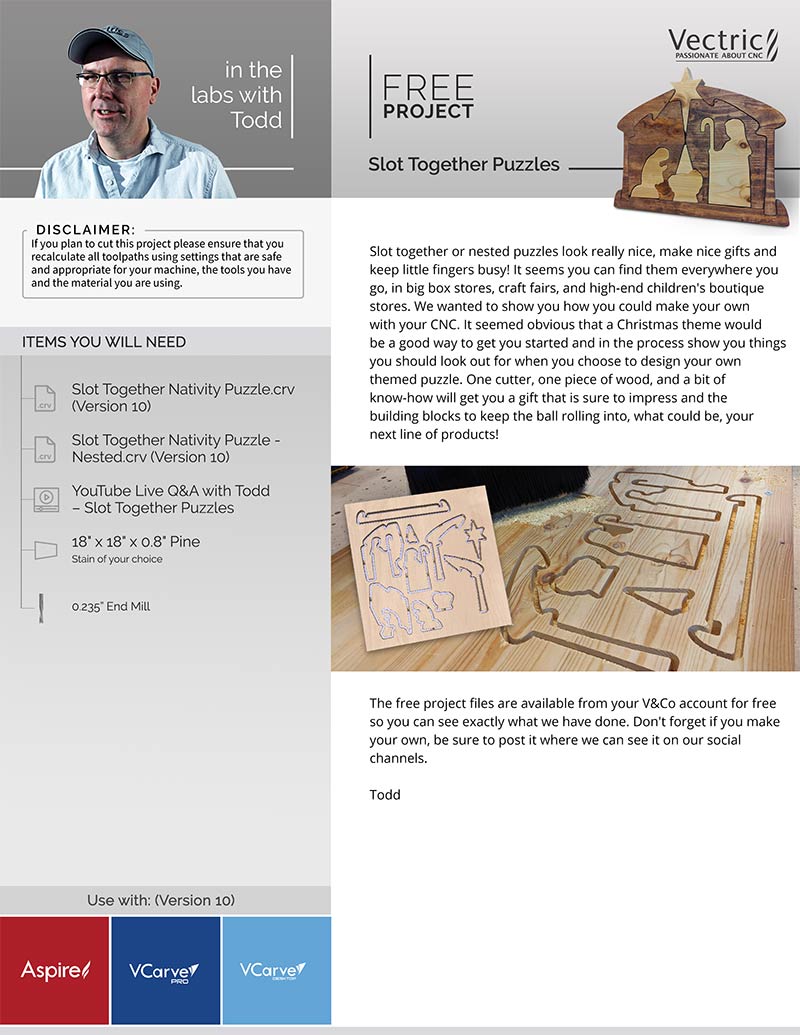 Slot together or nested puzzles look really nice, make nice gifts and keep little fingers busy! It seems you can find them everywhere you go, in big box stores, craft fairs, and high-end children's boutique stores. We wanted to show you how you could make your own with your CNC. It seemed obvious that a Christmas theme would be a good way to get you started and in the process show you things you should look out for when you choose to design your own themed puzzle. One cutter, one piece of wood, and a bit of know-how will get you a gift that is sure to impress and the building blocks to keep the ball rolling into, what could be, your next line of products!
The free project files are available from your V&Co account for free so you can see exactly what we have done. Don't forget if you make your own, be sure to post it where we can see it on our social channels.
Todd
which Vectric software do i need to be able to open the free project files?



Versions 10+ of the software
We've recently updated your V&CO portal account to include all of the free content available to you in one place. To download the free project files and the full instructions for this project or to take a look at all of the other free content available to you simply login to your V&CO account below: