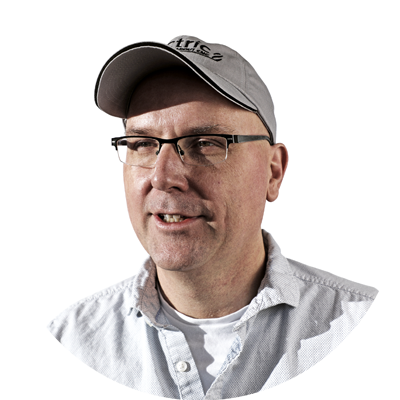 The BBQ Board
Welcome to the Live Q&A sessions! I'm Todd, an Applications Engineer for Vectric. I love to make and I am here to provide you with FREE projects that you can download and machine yourself! Better yet these special projects are going out LIVE on YouTube where you can join the chat and ask me questions regarding the project! For more information on when we are going LIVE head over to our events page https://www.vectric.com/vectric-community/news-and-events.
Each project comes with its own video for you to watch that tells the story of what I am making from start to finish where we will take focus on some features in the software! Each project comes with the file(s) for you to download from your V&CO account, along with a PDF document that highlights some of the key important steps to help you get through your project. Share what you've made on the Vectric Forum.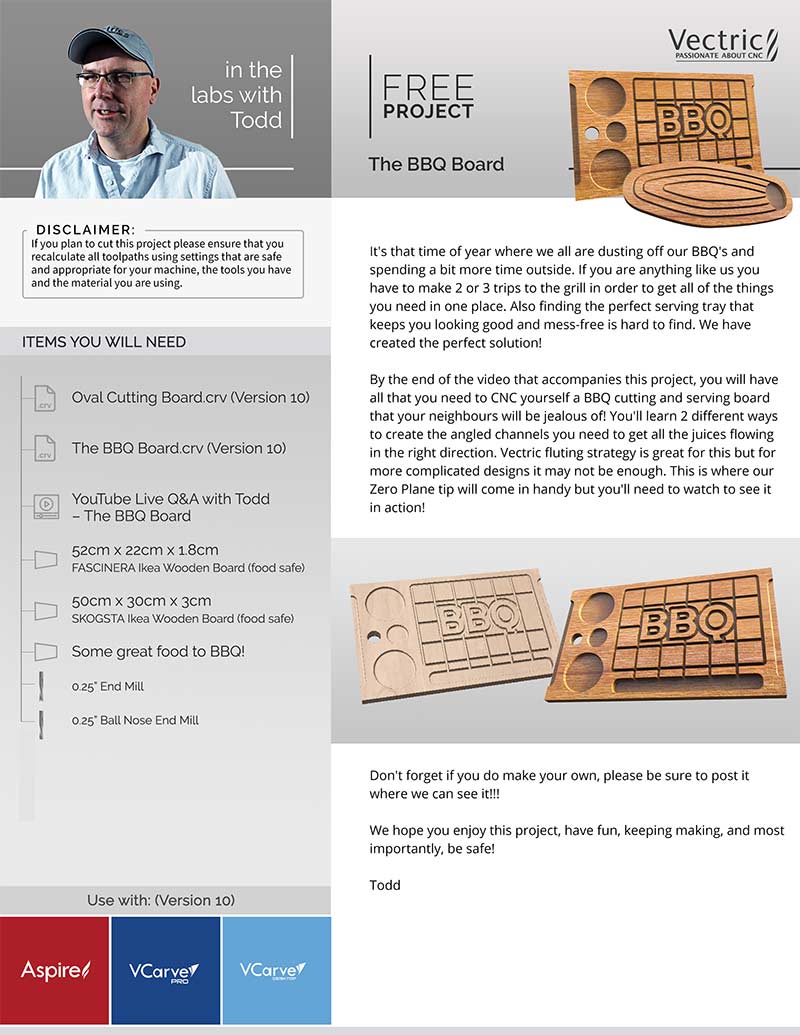 It's that time of year where we all are dusting off our BBQ's and spending a bit more time outside. If you are anything like us you have to make 2 or 3 trips to the grill in order to get all of the things you need in one place. Also finding the perfect serving tray that keeps you looking good and mess-free is hard to find. We have created the perfect solution!
By the end of the video that accompanies this project, you will have all that you need to CNC yourself a BBQ cutting and serving board that your neighbours will be jealous of! You'll learn 2 different ways to create the angled channels you need to get all the juices flowing in the right direction. Vectric fluting strategy is great for this but for more complicated designs it may not be enough. This is where our Zero Plane tip will come in handy but you'll need to watch to see it in action!
Don't forget if you do make your own, please be sure to post it where we can see it!!!
We hope you enjoy this project, have fun, keeping making, and most importantly, be safe!
Todd
which Vectric software do i need to be able to open the free project files?



Versions 10+ of the software
We've recently updated your V&CO portal account to include all of the free content available to you in one place. To download the free project files and the full instructions for this project or to take a look at all of the other free content available to you simply login to your V&CO account below: