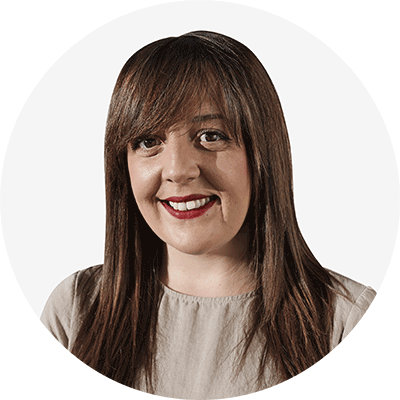 Wooden Backpack
Welcome to the Live Q&A sessions! I'm Beki, a Senior Application Engineer for Vectric. I love to make and I am here to provide you with FREE projects that you can download and machine yourself! Better yet these special projects are going out LIVE on YouTube where you can join the chat and ask me questions regarding the project! For more information on when we are going LIVE head over to our events page https://www.vectric.com/vectric-community/news-and-events.
Each project comes with its own video for you to watch that tells the story of what I am making from start to finish where we will take focus on some features in the software! Each project comes with the file(s) for you to download from your V&CO account, along with a PDF document that highlights some of the key important steps to help you get through your project. Share what you've made on the Vectric Forum.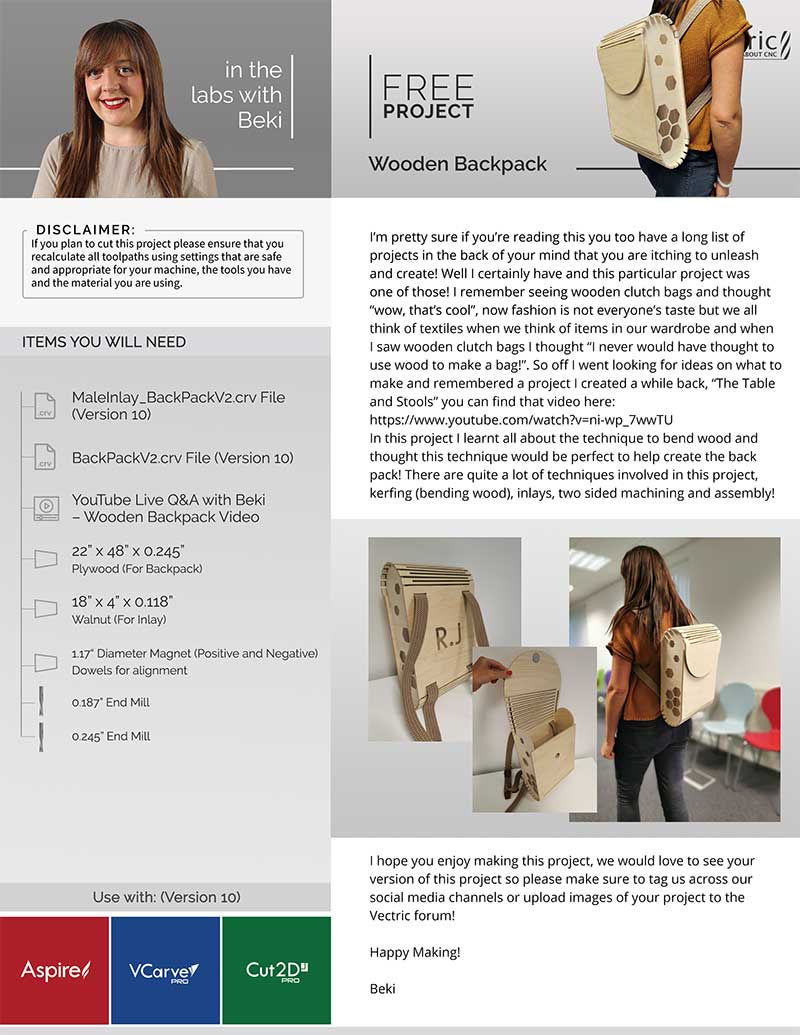 I'm pretty sure if you're reading this you too have a long list of projects in the back of your mind that you are itching to unleash and create! Well I certainly have and this particular project was one of those! I remember seeing wooden clutch bags and thought "wow, that's cool", now fashion is not everyone's taste but we all think of textiles when we think of items in our wardrobe and when I saw wooden clutch bags I thought "I never would have thought to use wood to make a bag!". So off I went looking for ideas on what to make and remembered a project I created a while back, "The Table and Stools" you can find that video here: https://www.youtube.com/watch?v=ni-wp_7wwTU
In this project I learnt all about the technique to bend wood and thought this technique would be perfect to help create the backpack! There are quite a lot of techniques involved in this project, kerfing (bending wood), inlays, two sided machining and assembly!
I hope you enjoy making this project, we would love to see your version of this project so please make sure to tag us across our social media channels or upload images of your project to the Vectric forum!
Happy Making!
Beki
which Vectric software do i need to be able to open the free project files?



Versions 10+ of the software
We've recently updated your V&CO portal account to include all of the free content available to you in one place. To download the free project files and the full instructions for this project or to take a look at all of the other free content available to you simply login to your V&CO account below: