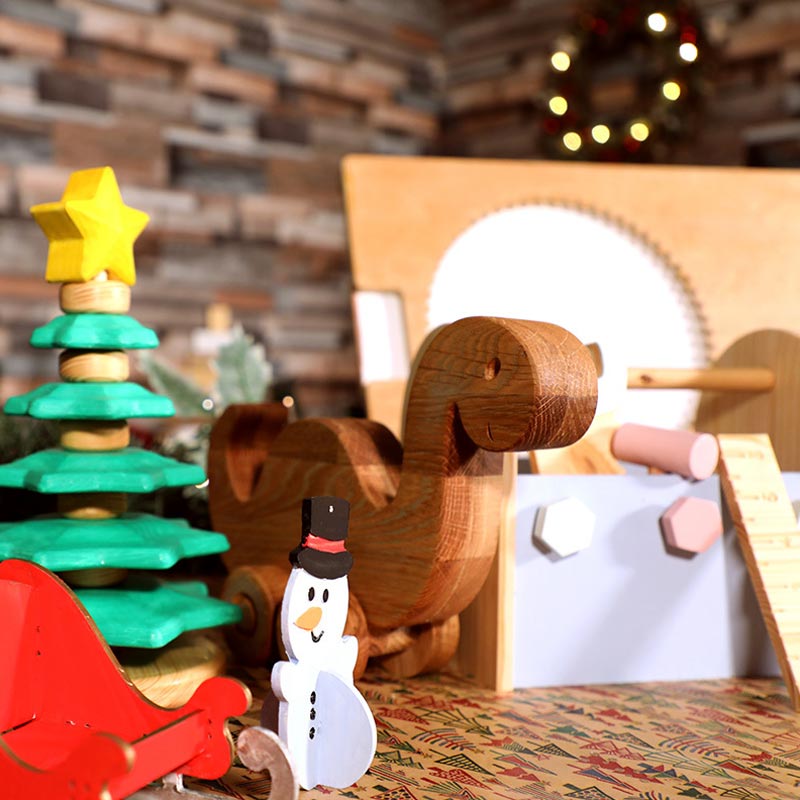 Choose kindness this Christmas – Make a difference to someone who needs it most
We're on a mission this Christmas to spread kindness to those who need it most. After a very difficult two years for many people, we wanted to use our workshop, CNC and the tools around us including our social platforms to spread more than just CNC project files.
We're calling all 'makers' in our community and asking you to stand with us to 'make-a-difference' this year. Why not pick up your tools and some spare material you've got lying around, push the button on your CNC machine and create a toy for a child in need?
We've created the virtual 'Vectric Toy Shop' with six files for wooden toys - are you able to take those files and turn them in to smiles this Christmas for your local charity shop, hospital children's ward or for a family you know are having a hard time?
The projects include;
Spiro Drawing Board – Download here
Children's Toolbox – Download here
Stacking Christmas Tree – Download here
Dino Push Toy – Download here
Two-sided Maze – Download here
Festive Assembly – Download here
Don't have Vectric software yet? No worries! We've made all of the files compatible with our free trial software - simply download the free trial software, the free trial compatible project files and get cutting!!
We would love to see your projects, please help us spread some Christmas cheer and tag us in your projects using #kindnessthischristmas.
Merry Christmas everyone!